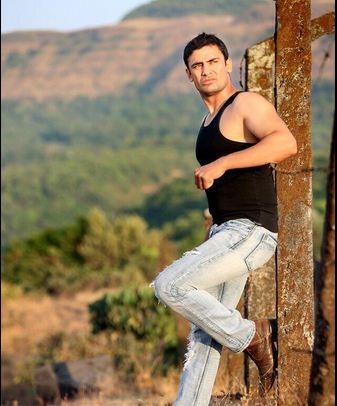 Bigg Boss 7 contestant Sangram Singh became the first finalist to enter the show's final round that will be held this week.
The game got tougher as the top five housemates were given a mysterious briefcase on Wednesday. The housemates had to unanimously vote for one contestant who would take the case, the contents of which were unknown.
Ajaz voiced his wish in taking the case and sought votes of the rest. The actor hoped the case contained prize money or the worst case being an elimination ticket.
Some altercations were witnessed between the contestants, as different perceptions of the contents of the briefcase were adjudged. While Andy decided that the briefcase had only better opportunities, Tanisha thought it otherwise and appeared to be manipulated by Ajaz's smooth talk.
Gauhar looked mellow as she offered advices only when asked and suggested that the briefcase could only have better opportunity rather than elimination.
Sangram, who initially appeared confused, thought for a while and decided on contending for the briefcase.
Finally the matter was put to vote and with Andy and Gauhar's vote, the wrestler was the winner. The briefcase held the pleasant surprise of the first finalist ticket, which then went to Sangram
However, an argument rose as Tanisha shied away from voting, citing that her vote was didn't matter as the decision was already taken. Andy at this tried to explain the situation but the actress got miffed with the VJ's statement of 'not taking stand' and was seen shouting at the cameras. The duo patched up later.
With Sangram already in the finals, remaining contestants Andy, Gauhar, Tanisha, and Ajaz will now compete against each other for making it to the final four.