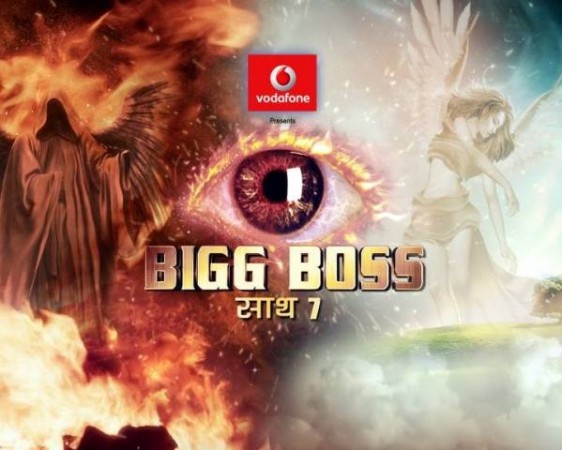 The contestants of television reality show "Bigg Boss" celebrated a grand Diwali with host Salman Khan in the house along with special visit from Ranveer Singh and Tennis ace Sania Mirza.
Day 49 of the show had the inmates dressed in their best for the festivities. They were in for an early surprise when Ranveer entered the house in his "Ram-leela" avatar and flaunted some of the film's dance moves. He spent a brief time entertaining the housemates and Sangram Singh sang for the actor.
Surprisingly, Salman too promoted Ranveer's "Ram-leela" which is incidentally a film by his vice friend-turned-foe Sanjay Leela Bhansali.
Salman was at his entertaining best when Sania appeared on the show. He not only sang but also danced to some hilarious moves with the sports star.
Sania voiced her show's favourites in Gauhar Khan, Kamya Punjabi and Andy. She also confessed being an avid follower of the reality show.
As part of the weekend slot, eliminated contestant Apurva Agnihotri appeared on the show. He voted Gauhar as the house's hero and had Andy handcuffed as he was chosen as the house's villain. As per special powers vested in him, Apurva saved Gauhar and wished her as the show's winner.
Finally, Salman entered the house to celebrate Diwali with the housemates. After performing the holy ritual of Lakshmi puja, the inmates presented a short programme for the star guest of the house - Salman.
A small skit was presented by Sangram, Andy and Tanisha followed by a duet song performance by Armaan Kohli and new entrant Sofiya Hayat on a classic Hindi song.
The house's wild child Ajaz Khan showed off his mastery in mimicking Sanjay Dutt, Saif Ali Khan, Sunny Deol and Shah Rukh Khan with perfection and accurate voice tones. But the usually outspoken actor was left-tongue tied when Salman asked in humour if Shah Rukh was his friend. Seeing his nervous reactions, Salman broke into fits of laughter.
The star attraction was an item dance by Eli and Gauhar. As Eli grooved to a Bollywood track, the camera kept zooming into Salman and gauging his reactions. As both actresses danced together, it was obvious that his attention was on the "Mickey Virus" actress.
The episode saw a twistful end when Bigg Boss announced for the nomination procedure to begin in the presence of Salman. But the procedure, which is to be aired on Monday, gets complicated as inmates are asked to give names of two individuals whom each want to save.
The next episode has Salman advising the inmates individually on the nomination procedures and Armaan losing his cool on Tanisha. Also, comedian Bharti is set to enter the house to celebrate Diwali with the inmates.