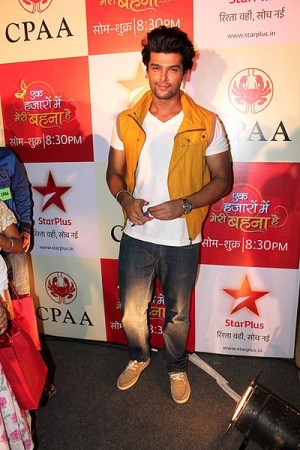 Reality show contestant Kushal Tandon was at the receiving end of Salman Khan's temper yet again in Bigg Boss 7 this Saturday.
Superstar Salman's credibility as the Bigg Boss host came under scanner yet again, as his tirade against Kushal continued on the weekend episode.
Kushal and Ajaz's take on "Jackpot" star Sachin Joshi's comments on Gauhar Khan had created quite a situation in the house. Salman did not take it well and said they had disrespected a guest on the show.
Ajaz and Kushal tried to clarify the situation but Salman waved off their explanations and stated that their behaviour discouraged him from sending his brother Sohail Khan inside the house. Sohail had come to the show to promote his directorial debut "Jai Ho."
Further taking on Kushal, Salman said that despite his weekly warnings and advises, the model again ended up committing nuisance. The Bollywood star reprimanded him for mocking Sachin and arguing with Gauhar unnecessarily over's the former's comment.
Salman also went on to use some of Kushal's previous comments against him. Kushal, at one point, was recorded telling Gauhar that his father had sent out mass messages in his hometown Lucknow to gather votes for his son. So the superstar, taking a dig at Kushal, advised other contestants to request votes from fans, as they would be sidelined by Kushal's majority otherwise. He further added that at this rate Kushal only would emerge as the winner.
When Kushal tried to justify the incident stating that his father seeking votes for his son was only normal, Salman agreed and said it was perfectly fine to request votes from lakhs of 'his friends', before sporting his mischievous smile.
The episode ended with Kamya Punjabi getting evicted but only after being awarded the Record Breaker trophy, along with Sangram. Kamya and Sangram had set a record by staying inside a small box for 41 consecutive hours.