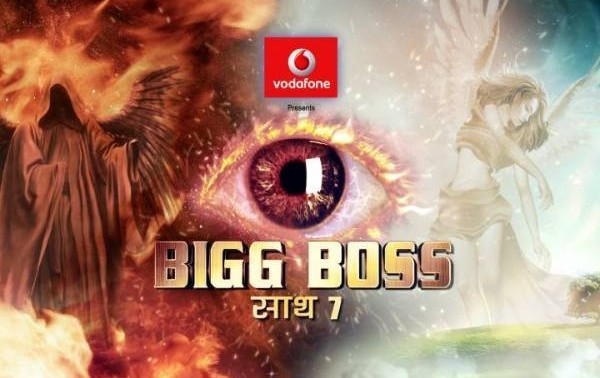 Eminent journalist Rajat Sharma was at the Bigg Boss house on Thursday, questioning the housemates on their prevailing image in the show.
Sharma spoke to each contestant in the constructed courtroom and picked on each of their faults.
While Andy was asked why his humorous and fun loving side had vanished, Sangram was questioned on his loyalties and his diplomatic stance. Calling the wrestler 'thali ka baigan' for failing to take stand, Sharma also showed some footage to prove his statement.
Armaan very evidently was questioned on his temper issues. The actor confessed to being hot-headed, as the veteran journalist questioned his violent attitude towards women and numerous episodes when the actor was seen apologizing to the house mates. Though he justified a lot of arguments, he refused to talk about the Sofia issue citing legalities involved.
When Sharma spoke about Armaan's rash behaviour towards Tanisha, he tried to defend himself and said that he did so to irritate the actress. Interestingly, Tanisha also took Armaan's side and said that she knew he did not mean to hurt her.
When Tanisha was called on to explain her repressive image the actress denied the accusation and justifed that staying quiet was her way of defense.
Sharma was evidently unconvinced with her replies and explained that Tanisha was often referred to as 'doormat' by the public for her inability to stand up for herself. Armaan spoke for the actress and denied the accusation as misrepresentation. The actress agreed with Armaan yet again, which didn't go unnoticed and the journalist picked at her mellow behaviour again.
Despite a strong denial of her dependency on Armaan, Sharma advised Tanisha to do away with her subdued image and speak up for herself.
While Tanisha was pulled up for being too mellow, Gauhar was questioned on her 'teacher-like quality.' On being asked about why she was so loud and dominating, the model/actress admitted that she was very opinionated and loud, but said that she believed in speaking her mind.
Next, Sharma took on Ajaz for being eager to stay in the limelight and also asked him about his alleged infatuation towards Gauhar and his phony friendship with Kushal.