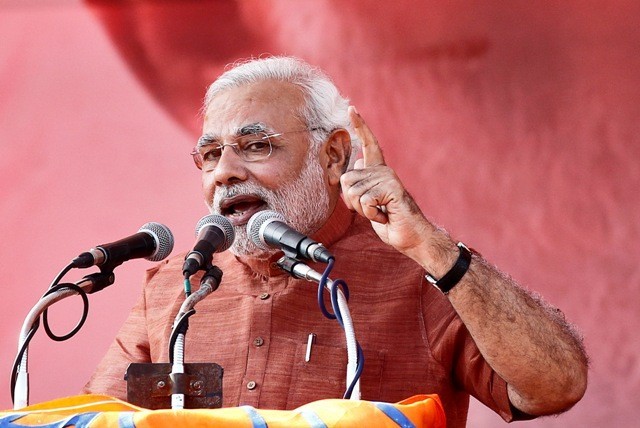 Bigg Boss 7 finalist Ajaz Khan has drawn the wrath of the Bharatiya Janta Party (BJP), after a video clip containing his derogatory comments on Narendra Modi was leaked online.
In the video, the actor is seen joking around with housemates and goes on to call's BJP's prime ministerial candidate 'chor (thief)', and furthers states that it's a general conception.
Several housemates were seen laughing at Ajaz's statement.
The controversial clip was censored by the show's makers but has now found its way into the internet. The political party members, after learning about Ajaz's comments, were clearly displeased and filed a police complaint against the actor.
And now that the reality show is over, the actor is likely to be presented before the police for questioning on the matter.
The FIR filed against the actor seeks an apology from him for the defamatory statements made against the Gujarat CM.
Big Boss 7 has seen a string of police complaints. First, the much-hyped Sofia-Armaan fight which resulted in the British singer filing a police complaint against Armaan. The actor was arrested after police screened video footage from the show but was granted bail soon after and returned to the house.
A complaint was also filed against show host Salman Khan and the show's makers for hurting religious sentiments. The complainant had cited that the show trivialised sacred Islamic concepts of 'Jannat' and 'Jahannum' with its use in the fictional show.