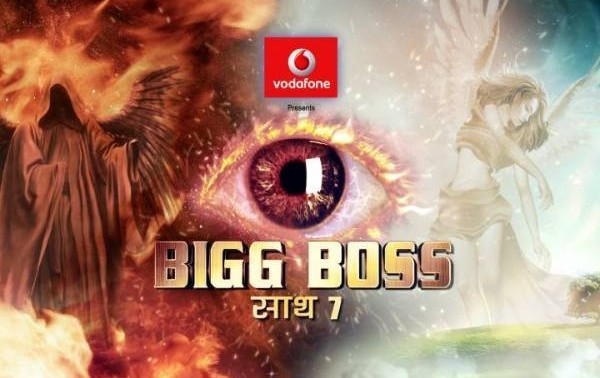 Reality show Bigg Boss 7 saw a visible tension between contestants Kushal and Gauhar, thanks to Ajaz's flirtatious antics.
On the weekend episode, Salman Khan had encouraged Ajaz to keep trying to woo Gauhar and not give up. While Ajaz didn't appear to take the advice seriously and added humour to the situation with his jokes, Gauhar explained that Ajaz will always be a friend to her.
Though Gauhar might have said that to close the argument, it appears that the statement offended close friend Kushal. On Monday, an annoyed Kushal was seen in a grumpy mood as he refused to speak to Gauhar.
The model turned actress in turn confronted Ajaz and said that she was not happy with the development. She asked him to stop flirting with her and behave himself.
Ajaz, however, revealed his feelings to Gauhar and said that he liked her very much. When Gauhar got irritated and clarified that she wanted no such equation with him, the actor finally gave in and agreed that they would remain friends. But in the process, he added that he was in love with her.
After some tension, Kushal finally opened up to Gauahar and was seen sorting out the issue as lights went out and Ajaz tried to act spoilsport as he enquired if everything was normal between the two.
The tension between Kushal and Ajaz was reflected during the nomination procedure as both voted each other for eviction. Kushal, when asked for a reason for nominating Ajaz, said that he did not like him at all and hence the vote.
If one remembers, Ajaz before entering the house had been vocal about his dislike for Kushal and had even said that he would try to get closer to Gauhar and take her away from Kushal.
Whether Ajaz has genuinely fallen for Gauhar is highly questionable, but the scenario of the budding love triangle in the house is likely to lend some controversial content to the show in the coming days.
On Tuesday's episode, Ajaz is seen asking Kushal to drink water from Heaven's plate during a task and it is evident that the animosity between Ajaz and Kushal will scale new heights post the task.