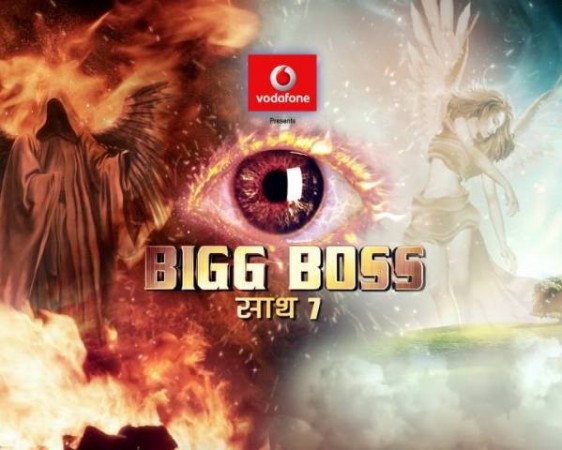 Face reader Janardhan baba has made some interesting predictions about the inmates of Bigg Boss 7.
Here is a roundup of the astrologer's predictions on the contestants' future days.
Sangram Singh: The physic says Sangram was born in a mediocre family and he has earned well for himself. He reveals Sangram has had two faulty affairs previously, which the wrestler denies. But the baba goes to say his present affair with Payal will materialise into marriage.
Elli Avram: The astrologer says she will become famous as a movie star, initially as the second lead and later as a major heroine. According to him, Elli will marry a businessman at the age of 34 and have two kids. The actress was seen frowning just at prospect of having two children.
Armaan Kohli: Even though born in an affluent family, the actor has till date not achieved success, said the face reader. But he added that he would earn fame later, working as either a director or producer.
Andy: The psychic advised him against pursuing further academics in future since he feels it will not yield any profit. But he said Andy would get famous in years later and would eventually get married and have a child, irrespective of his sexual orientation.
Kushal Tandon: Kushal was labelled restless, childish and even foolish by the face reader. He further said the actor would never be successful and should venture into the technical aspects of the media. Gauhar, at the psychic's comments, butts in that Kushal is already a well-known face. Whereas Tanisha was seen laughing her hearts out, at the actor being referred to as a fool.
Pratyusha Banerjeee: The television actress will earn massive fame in the coming years but will get married only by the age of 32 to a fellow actor, revealed the psychic. He added that her recent break up was for good and she would have a pleasant stay at the Bigg Boss house.
Kamya Punjabi: About the reluctant Kamya, he predicts a second marriage and another child. He goes on to reveal the state of her discordant previous marriage and states it was over for good.
Later in the day, Sangram was seen asking several questions to Janardhan baba. But surprisingly, the footage of the astrologer's future predictions for Tanisha, Apoorva, Gauhar and Asif were not aired.