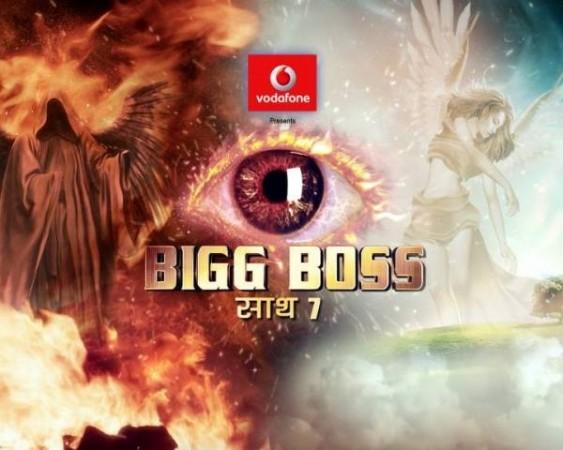 Vivek Mishra, whose stay at the "Bigg Boss" house was cut short due to elimination mid week, has opened up about Kushal and Gauhar's relationship.
The yoga teacher during his mere one week stay has experienced more of bad than good, first with Armaan and then with Kushal.
Vivek, who had confronted Armaan on his engagement to girlfriend Tanya Singh only a few days ago, had an entirely different take on the issue of his coziness with Tanisha now.
"Armaan and Tanisha are just friends. Sometimes when two friends come close to each other, there is physical interaction which may not be derogatory," said the actor cum yogic, who had earlier pointed at Armaan's infidelity.
This comes at a time when Tanisha was seen hugging Armaan tightly in the smoking room after pulling down the curtains on Wednesday. Even Vivek was seated nearby when the couple chose to act cozy.
Meanwhile, his take on Kushal and Gauhar's romance is quite interesting. "Do you know when Gauahar had fainted during a task, she said she wanted to vomit and Kushal had taken her inside the loo. They were locked inside for fifteen minutes. We were wondering why she didn't take a girl with her," The Hindustan Times quoted Vivek as saying.
It is evident that the yoga teacher has shared a bitter relation when it comes to Kushal. The television actor has been seen mocking and bullying VIvek and the latter also raised questions about Kushal's previous girlfriend Candy Brar, when a fight broke out between the two.
Now the evictee has revealed that the former Mr India was a violent person and mistreated his girlfriend Candy.
However, Vivek was all praise for actress Tanisha. "I have bonded really well with Tanisha and hope that she wins the game - she is dignity personified!" he told Colors.
In the last few days, the yoga teacher had turned against Kamya and Pratyusha clan and headed towards Armaan-Tanishaa, whom ironically he had had bitched about initially to Apoorva and Shilpa.
However, Vivek's exit will ring in the first of elimination this week as the second elimination is due this weekend.