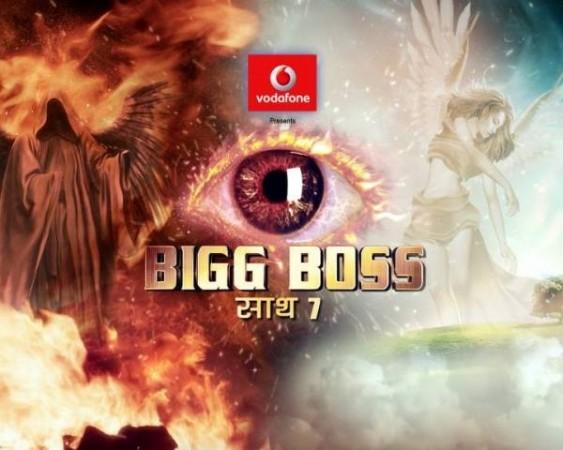 A sneak peek into day 38 at the "Bigg Boss" house presented a rapid succession of events and escalating tension between contestants Kushal Tandon and Tanisha Mukherjee.
In continuance of the previous day's task, some of the inmates were placed in the box attempts while the others were seen restricting their attempts to move about.
In the sneak provided, Kushal was seen attempting to block Tanisha, who is lodged in a box. As Tanisha tried to push her box, Kushal obstructed the way by placing a chair and pouring water and talcum powder to deter her.
Tanisha lost her cool and hit Kushal who was standing nearby. Enraged at the actress' behaviour, he tried to splash water at her but Gauhar Khan pulled him back. Tanisha was further seen making gestures at Kushal.
Unpleased at the event, Gauhar sought Bigg Boss' intervention and called Tanisha's behaviour as violent and deliberate.
Further,Tanisha was seen repeatedly picking on Kushal and even mocking him and this led the actor losing his cool and calling her a flop actress and black mark on her illustrous filmy family given her unsucessful career. Tanisha, however, chose to ignore the comments and walked off.
Kushal, annoyed at Bigg Boss' lack of intervention, climbed out of the house's boundary by placing a chair. As he made his way to the top, Bigg Boss advised him to calm down but Kushal demanded immediate action. He was further seen trying to trespass while Gauhar broke down.
Another argument was witnessed early morning when Andy confronted Asif Azim and called him a liar. Andy was also seen mocking him in the process.
Apoorva Agnihotri came to the rescue and tried to make Asif understand his fault, but the model blatantly denied lying.
In a major twist, yoga teacher Vivek Mishra will reportedly be ousted from the house in a surprising mid-week elimination.
"This is a part of mid-week elimination. Since Vivek was nominated, he got eliminated from the show," a source told IBN Live.
The elimination comes as a surprise since it has been only a week since Vivek made his entrance in the house. He already got into an altercation with Armaan Kohli and Kushal over personal issues.
The weekend process of elimination is still on which would mean a double eviction this week.
With Vivek going out, Armaan, Pratyusha Banerjee, Tanisha and Asif's names will do the rounds for the second ouster in a week.