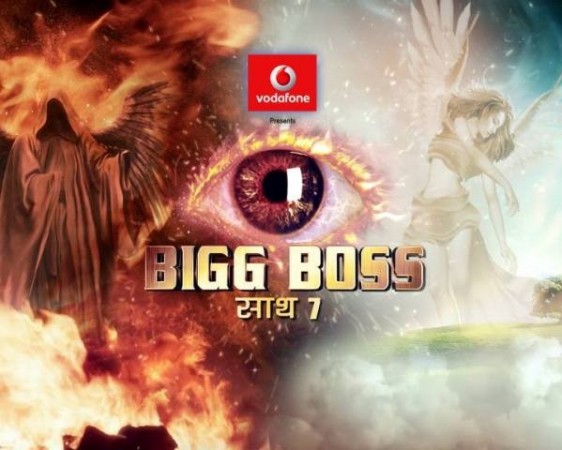 Kamya Punjabi, a contestant of television reality show "Bigg Boss", broke down in tears after being denied the best performer title and accused housemates in the process.
The small-screen actress kept arguing with her housemates Andy, Gauhar Khan, Tanisha and Sofia Hayat, demanding their votes for her as winner of the task.
As per Bigg Boss's instructions, housemates had to vote for the best and the worst performers of the task. Ajaz Khan and Pratyusha Banerjee settled for the worst two, but there was uncertainty in the house while deciding the best two performers. Kamya, who acted as general, voted for herself saying that her performance alone had contributed 500 points to the week's luxury budget.
In order to prove her point, she had an altercation with Andy, who thought Gauhar and Tanisha were more deserving than her. As Kamya raised her voice, Andy said she bullied others with her opinions. A hot-headed Kamya first blamed Gauhar for suspecting her in the secret task which ultimately cost the week's budget. She vented her anger against Armaan Kohli, Tanisha, Eli Avram and Andy, saying that were jealous of her credibility.
A tie was drawn between Tanisha, Kamya and Gauhar. Armaan manipulated Sofia and made her vote for Tanisha, resulting in her win. Sangram Singh and Tanisha were declared the best performers and were awarded professional massages as reward.
Kamya soon broke down on losing out to Tanisha and was seen crying in the bathroom. The actress believed that if she won she would get to meet her mother as a gift and that made her all the more emotional. Pratyusha, who came to console her, targeted Gauhar saying she didn't deserve enough.
Gauhar explained to Pratyusha that she deserved a good performance tag as much as Tanisha and Kamya. The actress' baseless accusation on Gauhar took on Kamya as the latter asked her to stop.
Interestingly, Sofia hogged the limelight yet again as she called Eli a hypocrite for acting unfair despite being the captain. The singer expressed displeasure over Eli's unperturbed sleep timings. Eli retorted saying that there was no need to make a huge issue of it and that she wasn't hypocritical as she had admitted her mistake.
To lighten up situation, inmates were allotted the task of communicating to each other by singing and not talking. A hilarious situation unfolded as contestants communicated via a song out of tune especially Sangram. Sofia emerged as the winner with her pleasant vocals.
After the Armaan-Ajaz row, the "Jaani Dushman" actor will be seen hitting out at Andy on Friday's episode. Ironically, Armaan and Andy formed a team against Kamya's team a week ago and shared quite a good bond. The house's changing equations will only escalate the tension as another task is allotted for Friday.