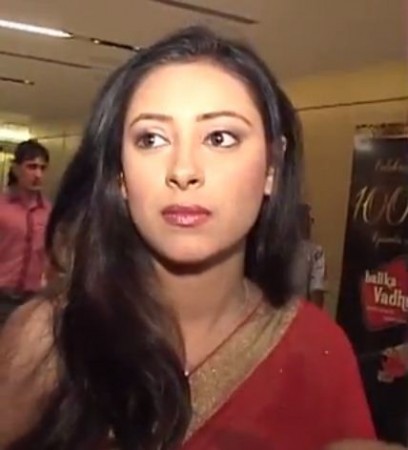 The reality show Bigg Boss 7 has new twists and new contestants in negative light every week and this time it's Pratyusha Banerjee.
Pratyusha, the youngest contestant in the house made her foray into the house banking on her telly fame. The former "Ballika Vadhu" actress is mostly seen in the company with her closest acquaintance in the house Kamya Punjabi.
This week, the 22-year-old actress has been mostly seen the negative light and has twice been slammed by host Salman Khan for her immature behaviour.
Early this week as the massive Tanisha-Kushal fiasco caused an uproar and Salman took a stand defending Tanisha, Pratyusha was the first to feel the heat.
Pratyusha had interpreted Tanisha's deliberate pushing of Kushal as demeaning and called the actress a 'cheap nightclub girl.' Salman on Saturday blasted the young actress and added: "All you do is bitch around in the house."
On Sunday too, eliminated contestant Asif was advising the same to the actress and told her to be confident and stop gossiping. This irked Pratyusha and she stopped him from speaking. Salman then stepped in and asked the actress to respect Asif and listen to his advice. He slammed her again and told her take stand on the right place and the truth (of her bitching) is always bitter.
The actress' presence in the show has only gone to point her immaturity but also her naivety. Several viewers have also pointed that the actress's onscreen portrayal differs starkly from her actual self. Even a caller on the show was seen voicing the same opinion as the person asked as to why she never had an opinion on her own and acted on other's words.
An uncensored clip from the house has also revealed the actress's insensitive and cold attitude towards the soft spoken Asif. The clip shows the model calling the actress as his sister. But to everyone's shock she just rubbishes the friendly initiative from Asif and explains coldly that she doesn't regard him as brother and wants no such gestures.
The clip itself fetched thousand dislikes and comments popped up bashing the popular actress.
On Monday's episode too, a nasty faceoff between Andy and Pratyusha will be witnessed where the VJ calls her a turncoat and mocks her inability to voice her opinions and take a stand.
Going by the list of complaints and negativity against the so called popular actress, Pratyusha's week ahead in the house is expected to be a rough one. And with Tanisha finding favour in Salman, Pratyusha's act will decide if the public approves or disapproves of her.