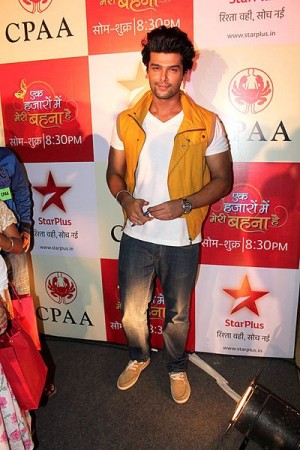 Reality show Bigg Boss 7 was in for a dramatic turn when contestant Kushal Tandon was ousted from the house for getting violent with VJ Andy.
On Tuesday, Andy turned villainous and caused uproar among the inmates with nasty personal comments and tasteless antics. As a reaction, Kushal got physical and violent and was consequently shown the door by Bigg Boss.
The house's back to back negative events within a week, first with Tanisha pushing Kushal fiasco and then Kushal assaulting Andy has certainly set the TV ratings rolling for the channel. On Wednesday, along with Kushal's eviction, the drama will further heighten when his close friend Gauhar joins him in walking out of the house.
But the bigger question is if Kushal's unceremonious ouster from the house is justified. Many would beg to differ. A section of the audience has slammed the eviction and called the show partial and a set up.
The reality show already faced viewer's wrath when Salman defended Tanisha on Saturday and slammed Kushal for disrespecting and foul mouthing women.
With Tuesday's episode, it cannot be denied that Kushal was at fault for intentionally trying to harm Andy even though Gauhar appears to believe that it was Andy's provocation which had resulted in the action.
But coming back to the basics, was Kushal's actions far worse than brutish Armaan's repeated outbursts in the show, with choicest of expletives and violent threats? Armaan's only solace is that he sought forgiveness every time for his senseless acts, which have become a household norm.
The actor has mostly got argumentative with almost all the ladies of the house, be it the initial weeks altercations with Gauhar over her character, downing the soft spoken Eli or calling Kamya frustrated for being divorced. He had even started taking pride in his outbursts and said that it came to him naturally. However, yesterday he ironically ordered Pratyusha to keep her voice down when she sought clarification.
On the other hand, while Kushal's eviction might be justified for deliberate violence, Andy's nasty instigating remarks too cannot be ignored.
What's your insight on the controversial issue? Let us know in the comments section below.