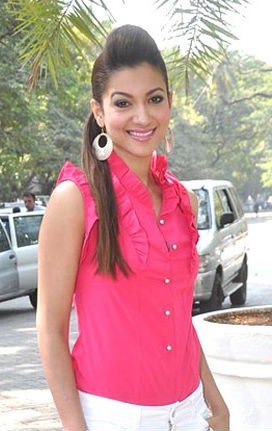 Big Boss 7 winner Gauhar Khan has spoken out on her cloud nine experience and also the brief moment of doubt, after clinching the title.
Gauhar, who has been the most confident of all the contestants during her stint in the Bigg Boss, revealed that when it came to down to just Tanisha and her, she felt she would lose.
"When the four of us were there in the house, I was confident that I would win. I wanted to win the show, but I did not expect it. But when Tanisha and I were left, I did not expect to win," Gauhar told PTI.
The model-turned-actress elucidated: "When I saw Tanisha's mother Tanujaji, I felt the game is over for me... she (Tanisha) has won. Considering a legend like Tanujaji came on the show, I felt it's her (Tanisha) trophy."
"But I was shocked when I was announced as winner...couldn't believe. The feeling has sunk in now and I am jumping with joy looking at the line-up of contestants this season like Kamya Punjabi, Shilpa Saklani, Andy, Kushal Tandon were strong contenders," added the actress.
Tanisha and Gauhar have never been in good terms throughout the reality show. Several arguments happened between the two, with Tanisha terming Gauhar as 'unfair', while the latter responded by labeling the actress 'judgmental'.
However, Gauhar's sister Nigaar Khan feels the animosity between the two might pave away to amicability in the future.
"I have still not been able to figure the problem between Gauhar and Tanisha. I really thought they will someday sit and sort out their differences. I think both are very strong as personalities and this is the main problem between them. I think they can be really good friends in future," said Nigaar to Times of India.
Nigaar also feels that that the presence of Armaan Kohli and Kushal hampered the ladies' equation with each other.