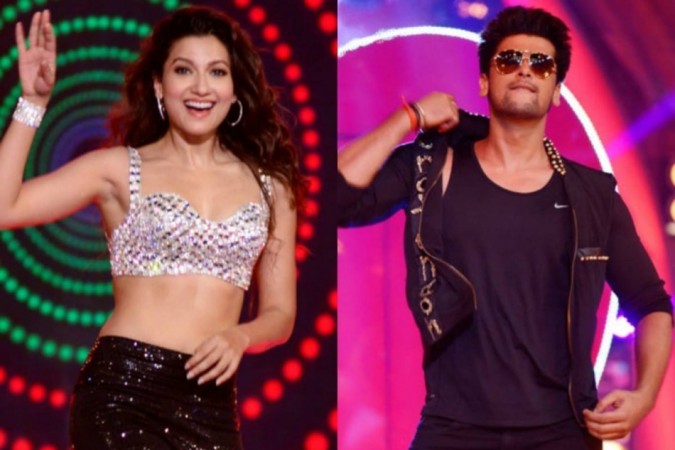 Kushal Tandon made his way into the Bigg Boss 7 house on Thursday's episode and brought radiant smiles on Gauhar and Kamya's face.
The television actor made a stylish entry into the house with the groovy track "Batdamaeez Dil." Seeing Kushal step into the house an ecstatic Gauhar ran towards him along with Kamya and gave him a warm welcome.
Surprisingly, Armaan too appeared happy to have Kushal back and hugged him along with the other inmates. The actor showed a marked difference in his attitude as he went on to hug Tanisha and apologized for his behaviour.
Also in line was Andy, as Kushal casually caught hold of him and made a friendly gesture. Meanwhile, Gauhar was all smiles and looked radiant on her close friend's return.
The actor also brought along several goodies for the housemates from their families.
Despite the cheerful welcome, Andy and Tanisha got together to discuss Kushal's return. Andy admitted that there seems to be a change in Kushal's attitude and that he is ready to give him another chance.
However, Tanisha explained that though she was happy that Kushal was back, the entire situation was uncomfortable.
Ironically, Andy, Tanisha and Armaan welcoming Kushal into the house contradicts their previous stand, where they had opposed his return.
Now that Kushal is back, team Kamya appears to be stronger. On Friday's episode, the team is seen proposing Andy and Tanisha's name as the house's unworthy contestants.