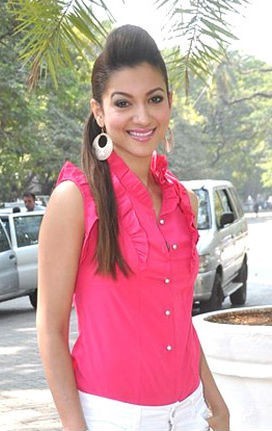 Evicted contestant Andy has called his once good friend Gauhar Khan as the provoker of fights in the house of "Bigg Boss 7."
The entertainer was ousted from the house on Wednesday as a part of the mid week elimination, which led to Gauhar, Tanisha, Ajaz and Sangram becoming the top four finalist of the show.
Post his exit, Andy has spoken about co-contestant Gauhar, who he believes strictly concentrates on winning. "Gauahar wants to win the game anyhow and she always focused on winning. Whether, it was a task or whether she's a 'sanchalak' (supervisor) in the game, her target is always to win the game. She will do anything to win the game," The Times of India quoted Andy.
"And we all got to know it when we saw the yojna (nomination planning) clip wherein Ajaz was highlighted and was blamed for everything but Gauahar without saying anything directly, actually sent across her message to Ajaz. She doesn't speak directly she actually insinuates people."
Andy's equation with Gauhar has been rough ever since the entertainer got personal and revealed her personal items on national television. The incident further led to the model's boyfriend Kushal Tandon getting violent with Andy, after which Kushal was asked to leave the house.
In the past week, Andy and Gauhar were seen attempting to rekindle their friendship, but things remained cold as Andy termed Gauhar a 'Liar' prior to his eviction from the house.
Regarding Gauhar-Kushal romance, Andy said: "I am nobody to judge, but I find Kushal immature in a lot of ways. He needs to grow up. On the other hand, since I have known Gauahar and the kind of person she is, I don't understand their relationship or them being together," according to Daily News Analysis.
The entertainer's friendly equation with actress Tanisha Mukherjee was one of the positive elements in the house. The duo often played pranks together and were seen comforting each other in times of crisis.
Rooting for the actress' win, he said, "Tanishaa and me were the 'jallad jodi' (evil pair) and in the last three weeks, we started bonding again. She has been through a lot like me, so I want her to win." Andy further explained that Sangram Singh was his next favorite.