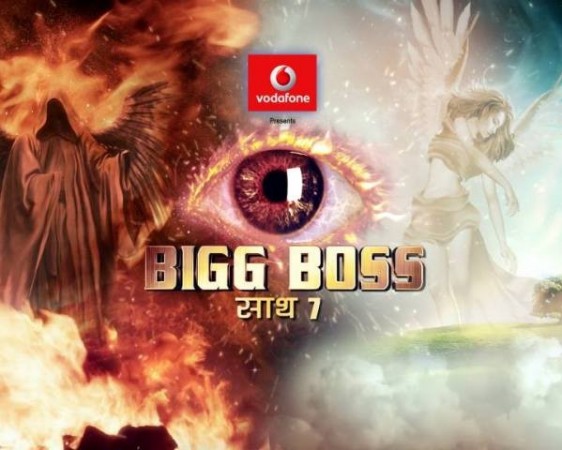 Day 46 at the Bigg Boss house will have Gauhar Khan returning to the house while last year's contestant Delnaz and Rajeev Paul will make special appearances.
Gauhar Khan, who had furiously walked out of the house after crying foul and condemning Kushal's eviction, is all set to make a reentry into the house on Thursday's episode. The actress dressed in a white salwar suit happily embraces Kamya, Apoorva and Pratyusha as she entered the house.
However, Gauhar's reentry did have its share of unhappy faces. While Tanisha and Sangram appeared evidently sad, Armaan tried to put on fake smile as he welcomed the actress, despite their differences. He even said that she was being missed.
Rumors have it that Kushal too might soon follow Gauhar into the house.
On the other hand, Andy who is lodged in the caravan with new entrant Sofia, seemed pleasantly surprised as he checked Gauhar's entrance into the house on screen. Andy after Gauhar's exit had apologized to the actress infront of the camera. He also faced staunch criticism for his despicable behaviour towards Guahar and Pratyusha during the luxury budget task.
Meanwhile, Kamya is seen discussing Andy's unbecoming acts during the task with Pratyusha and Ajaz, the new entrant. She says that she would have gotten violent with him if he would have put her daughter's photos in the dustbin in actual as he had claimed during the task.
As a part of the Diwali surprise, former year's BB contestant Delnaz and Rajeev Paul enter the house as guest and try to sell them Diwali goodies as part of their luxury budget.
The episode will also witness a verbal altercation between Kamya and Sangram, where she slams him for his inability to take a stand in situations. The actress, lauding Gauhar says a single woman with guts was better than several gutless men referring to Sangram.
The situation in the house is set to get exciting from here on as Kushal's close friend Gauhar will now share the house with his ex-girlfriend Candy Brar. Even though Kushal is absent from the scene, fireworks are expected as the past and present collide.
Also to be considered is Ajaz Khan who has been eagerly waiting his turn to woo Gauhar ever since his entry into the van. And now with Kushal gone, Ajaz will get his desired chance to flirt openly with Gauhar.
Evicted contestant Kushal, in an interview with Press Trust of India said that Salman Khan was biased towards Tanisha and he was not at fault.
"I was a huge fan of Salman. I did not expect that Salman bhai will do this to me. But I also understand his emotions. He is emotional like me and I could relate to him. It was his personal decision but he was biased towards Tanisha. I haven't done anything wrong," said the 28-year-old actor.