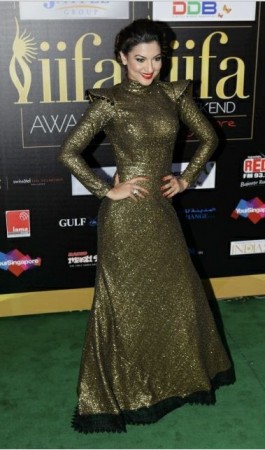 Former Bigg Boss contestants have claimed that actress Gauhar Khan is season 7's winner.
On Saturday, former contestant Rahul Mahajan tweeted with conviction that model-turned-actress Gauhar is the winner of the show this season.
"Friends I have a 100% confirm information that @GAUAHAR_KHAN is winning #BB7," he wrote.
Following in the footsteps of Mahajan, notorious celebrity Kamaal Rashid Khan (KRK) also stated Gauhar is the winner.
"Gauhar has been declared winner of #BiggBoss7 just now. Shooting is still going on. She has done it by hook or crook. Congrats to Khan Sahiba," he tweeted.
Khan went on to call the show rigged: "I declared before four days that show has been fixed and Gauhar Khan will win #BiggBoss7 and other people are telling today so they are late."
The winner can only be confirmed tonight as the countdown to the finale continues to create quite a buzz.
While each of the four contestants' fan bases has been rigorously voting, several predictions about the winner have been made.
As per famous astro-numerologist Sanjay B Jumani, wrestler Sangram Singh will win the show, and if not him, Tanisha Mukherji will triumph.
Interestingly, Jumani had predicted the previous seasons' winners correctly.
Meanwhile, Gauhar's friends are concerned that rumours of the actress winning the show might hamper her vote count.
Ajaz Khan, the fourth contestant in the finale, is banking on the popularity factor he has garnered with his rowdy antics in the show.