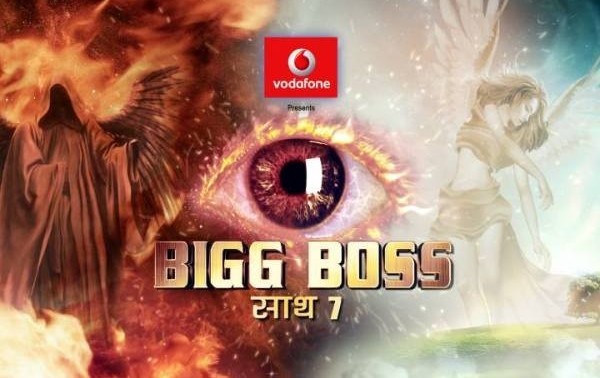 Reality show contestant Gauhar Khan, who made it to the finals of Bigg Boss 7 on Saturday has interestingly been able to find much celebrity support.
Gauhar made it to the finals along with Andy, Sangram, Tanisha and Ajaz after Armaan Kohli was evicted this weekend.
The model was in the spotlight on Saturday's episode as the dual between Ajaz and her turned ugly. The Saturday's show witnessed high drama as the show host actor Salman Khan kept putting Gauhar in a spot, over her affair. Salman's continued accusations trying to portray Gauhar and evicted contestant Kushal as being a couple caused much unpleasantness in the house.
Despite the negativity in the house, Gauhar has found support from former contestant Sofia Hayat. The Brit had posted on her twitter account, "One request to all my wonderful fans, please vote for Gauhar to win, she has a beautiful heart and is strong, and I love her. #voteforGauahar."
"Gauhar to win!!! Love you G! All the way to number 1!" tweeted Sofia on Sunday after the model made it to the final five of the show.
While boyfriend Kushal affectionately posted, "Vote for my jaaannnnnn gau...a true winner…a model for women power...proud of her…" along with a photo of the couple.
Be strong........ pic.twitter.com/msXidP2HQZ
Popular television actress Sanaya Irani who is self-confessedly "Bigg Boss 7" addict, expressed her support towards Gauhar whom she considers smart, intelligent and fair.
"…I like Gauahar. A lot of people don't like her and they wonder why I like her. But I think she's fair, smart and intelligent. When there is a task going on she's very fair what is wrong is wrong and what is right is right and she will say it," said the actress to Times of India.
Meanwhile, infamous celebrity Kamaal R Khan (KRK) has predicted the show's possible winner in VJ Andy. The video has KRK pointing each of the contestant's flaws and reasoning Andy as the winner.
KRK opined that since Andy's entertainer image would benefit the channel and show producers in future television projects, he would possibly write-off other contestants as the show's winner.
Watch KRK's Bigg Boss 7 winner prediction: