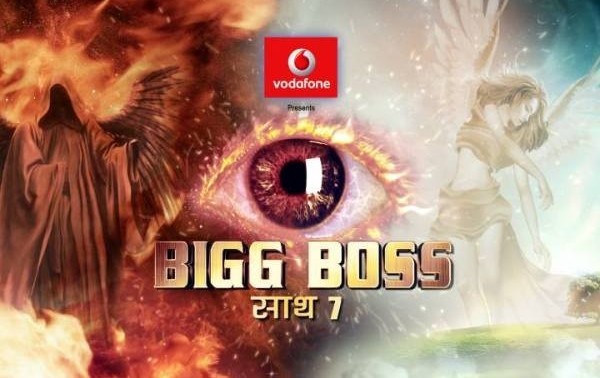 Dolly Bindra and VJ Andy's mother have already made their brief entrance on "Bigg Boss" and expressed their opinions.
The aggressive and outspoken Dolly Bindra, who was also a former contestant of the house, has defended actress Tanisha.
Reacting to the talks that Tanisha found support among the Bollywood fraternity, the feisty actress told The Times of India, "What's wrong if Bollywood is supporting her? Woh Bollywood ki beti hai isliye Bollywood usko support kar raha hai. (She is a member of the industry and hence she is getting support) Why people are creating such a racket around this? I fail to understand why people are having a problem with it."
The actress, further revealing her favourite on the show, said, "Tanishaa and Sangram are my favorite contestants. I gave her a peck on the cheeks. It's really commendable the way she has handled herself in the Bigg Boss house. People are loving her and she deserves to win."
Another guest in the show was VJ Andy's mother who expressed warm greetings to the housemates.
"It was a wonderful experience meeting everyone inside the house as they greeted me with gratitude. I met Andy and he was surprised seeing me inside the Bigg Boss house," she said.
His mother, who came down from London, expressed her wish for Andy to be made house captain and requested the housemates to root for him.
"I had a long chat with all the inmates and asked them why don't they make my child the captain? I asked them why they always make my kid cry. He is helping each and everyone in the house, he is serving all for such a long time then why can't they make him the captain. I requested them to vote him as their next captain and also suggested not to fight amongst them as hardly few weeks are remaining," said Andy's mother.
She also praised show host Salman Khan for supporting Andy last week when he was targeted by the housemates.
Wrestler Sangram was in for surprise as actress and girlfriend Payal Rohatgi entered the house. The actress tweeted, "It was calming for me to hug Phelwanji(Sangram) u know na I am the hyper one."
Also Gauhar Khan's elder sibling Nigaar Khan was also seen making an entry in the house.