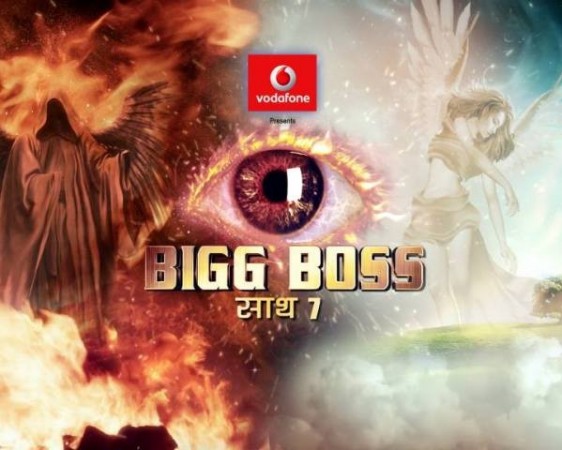 Day 39 of the reality show Bigg Boss 7 proved to be an emotional one for several contestants.
A sneak peek into the show reveals some of the day's highlights.
With the completion of the luxury task, Bigg Boss asks the winning team to make wishes. Gauhar wished for home made food and was in for surprise when her wishes are fulfilled based on her performance. However, a double delight awaited the actress as along with the food she got a visit from her mother. Seeing her, Gauhar burst into tears.
Another task was given to inmates where they had to let their hearts out to the golden retriever Heaven, who would act as a messenger from the contestants to the audience.
Armaan is seen talking to Heaven and seeking forgiveness from the audience for his inappropriate conduct, which has disappointed many. The usually strong headed Kamya got emotional while talking to Heaven and said she was hurt the most by Armaan's insensitive comment on her divorce. Sobbing the actress went on to say that she does not want to judge Armaan but the comment continues to pain her.
Further, Tanisha who has been the centre of the house's attention since yesterday due to her tussle with Kushal took advantage of the situation to say sorry for her behaviour. She added that the pushing was not deliberate but her way of stopping him.
Another round of argument started when Armaan went on to instruct Pratyusha on performing the chores. The "Balika Vadhu" actress did not take the matter lightly and went on to complain to captain Apoorva as she felt Armaan was ordering her around. She and friend Kamya got along complaining about Armaan's bossy attitude and was later joined by Gauhar.
The Thursday's episode will also see Vivek Mishra being evicted mid-week and will also continue from the previous episode where Kushal had climbed the boundary of the house. It remains to be seen as to whether Bigg Boss eliminates Kushal or takes action against Tanisha's deliberate violent act of pushing and mocking him.