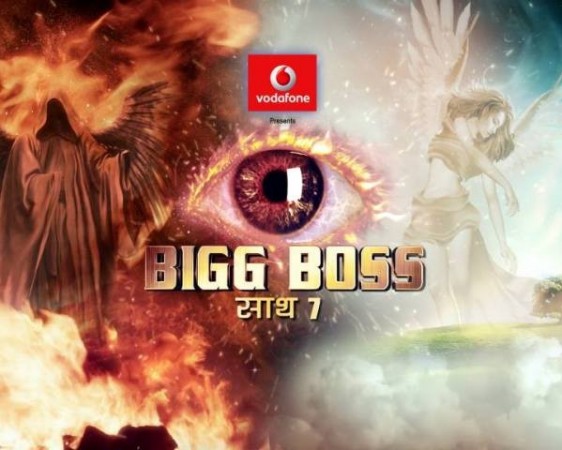 Another day at the Bigg Boss 7 house was marked by arguments, altercations and eventual apologies. It also saw Eli being unanimously selected as house captain.
Day 53 at the house was overshadowed by previous day's spat, as Eli asked Sangram to sort out differences with Armaan, The wrestler said that he wouldl try to mend things with Armaan and see that things are as they were before.
However, the focus shifted to Pratyusha and Tanisha, who got involved a childish fight as the former refused to accept help in doing some chores, showing obvious traits of childishness. The altercation led to high pitches, after which Pratyusha complained to Kamya about the incident. But Kamya acts level headed and tells Pratyusha that she should have co-operated, since it was small chore.
Tanisha goes and complains the matter to the house captain, Armaan, who shrugs it off and tells her rudely not to advise him. The recent week's coldness between Armaan and Tanisha took another turn when Armaan calls on to sort out things with Tanisha. But as usual the actor's temperament takes the better of him and he ends up disrespecting Tansiha again without any reason.
When Tanisha tried to put sense into him about respecting his friends, he is seen manipulating the words saying that he has protected her all this while from other contestants (read Kamya team). He overrides the conversation and decides that he would keep distance from her.
Moving on, the strong-headed Kamya gets emotional looking at her daughter's hand-made poster and Sangram comes to her rescue and comforts her with kind words.
Being the luxury budget winning team's leader, Eli is asked choose to two names for house captain's nomination. She suggests her name and Tanisha's name and finally get selected unopposed.
Eli usually known for her sweet image turns plotter as she discusses her choice of naming herself and Tanisha for nomination. She is also seen deciding the matter beforehand with Andy, Tanisha and Armaan.
Andy is further mocked by Kamya, Gauhar and Ajaz for not being named for captaincy by Eli, despite his desperate wish to become the same.
The highlight of the episode was the task of riding a mechanised bull and pulling down the hanging food item boards. The task was performed by the winning team members of the Rajneeti task, Eli, Tanisha, Sangram, Andy , Sofia and Candy. Armaan being penalized for a faulty captaincy term, could not participate in the activity.
Later, Kamya was seen extending an olive branch to Sangram as she forgave him, ignoring the previous day's mess.
Late night too was dramatic as Andy and Ajaz point at each other mocking the other's histrionics. Sangram tries to pacify the duo but no settlement is reached. Later Andy secretly tries to dissuade Sangram from mixing with Ajaz who he says is a bad influence. But the wrestler tries to make his point clear that he belongs to no group and would talk to everyone in the house.
On Friday's episode there will be more of Sangram, as he becomes the scapegoat of the house politics when he is made to sit in for a lie detector test as a part of task and answers controversial question with respect to the house mates. Other inmates like Tanisha, Gauhar, Armaan are also made to undergo the test and answer uncomfortable questions, which results in further arguments in the house.