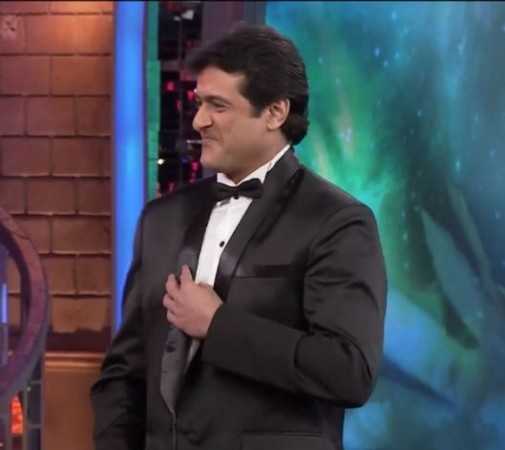 Actor Armaan Kohli has finally been ousted from the house in this week's elimination.
After several developments this week including Armaan's arrest and consecutive return to the house, the actor bid the house on Saturday ahead of the show's finale.
The actor who was nominated along with Gauhar, Tanisha and Andy scored the lowest of votes. Sangram and Ajaz were already immune to the evictions.
Armaan's elimination comes on the heels of Kushal Tandon's ouster in the mid-week.
With the actor's eviction; Gauhar, Andy, Sangram, Tanisha and Ajaz will now proceed to the show's finale in the coming week as the top five finalists.
Armaan's stint in the house has been controversial with repeated accusation of aggressive and violent behaviour. The actor is the only contestant in "Bigg Boss 7" who fought with all the housemates at different points in the show.
He has had nasty brawls with Sofia, Andy, Sangram, Kushal and Ajaz. The actor had even resorted to foul mouthing to the women contestants in fits of anger.
However, over the course of the show the actor had managed to control his temper tantrums to quite an extent.
Apart from the hot-headedness, Armaan equation with Tanisha has been the talking point of the show. The couple's brazen defiance of cameras in getting intimate in bathroom, repeated kisses and cuddling, have all been the cynosure of the show's highlights.
The actor's mistreatment of Tanisha and his domineering attitude towards her has also invited massive reactions from the public. Even Tanisha has been blamed in this context for failing to speak up against Armaan and acting as a 'doormat' to him.