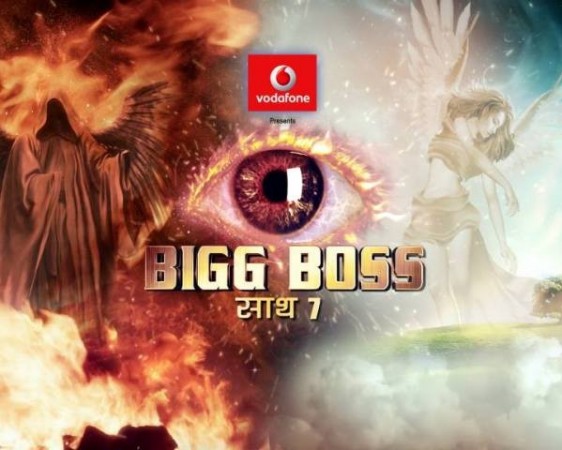 Thursday's episode of Bigg Boss 7 saw Gauhar re-entering the house and slamming Andy, while Armaan became the house captain and Ajaz instigated arguments.
The episode saw a dominant presence of new entrant Ajaz Khan. The actor was seen gossiping and bitching and taking sides once with the Kamya's team and in another time Armaan's team.
He acted as per his promise and instigated a verbal altercation between Kamya and Sangram. The actor went on to sarcastically say Sangram was smart and he played his game well since he has not been nominated yet even though he failed to take stand on several occasions. As the conversation proceeded, the wrestler's comment on Gauhar did not go down well with Kamya. She hit back at him defending Gauhar and that at least she stood up what was right, unlike him.
Later Gauhar made a surprise entrance and Bigg Boss welcomed her decision to return into the house after she had walked out the previous day with Kushal.
Soon after, Kamya told Gauhar how Andy was taken out the other day and that they were very happy with the decision. Gauhar responded saying that she would never accept an apology from Andy for what he had done to her during the task. She also said that Kushal coming back into the house is what everyone wanted. Hearing this, Andy who has been lodged into the caravan with Sofia got emotional and broke down.
Sangram also tried to clarify his previous comment to Gauhar about not taking stand but she waved it off saying there are no friends in the house.
The highlight of the episode is when Armaan gets elected as the house captain beating Ajaz Interestingly, throughout the episode Armaan is seen exuding a calm and mature temperament which also shocks Andy. The VJ goes on to tell Sofia that he looks different from his hot headed self.
On the occasion of Diwali, Bigg Boss organised special shopping occasion for the inmates, where ex contestants Delnaaz Irani , Rajeev Paul and Hrijeesh acted as salesmen. The inmates happily bought sweets and clothing from the makeshift stalls on the festive occasion. Gauhar is further seen buying Diwali gifts for close friend Kushal and says to the camera that he should ahve been there during the festivities.
A rare sight of unity was seen as the inmates got together to sing songs and ended the day on a considerably friendly note.
But the friendly vibes takes a u-turn the next day, as Armaan blatantly tells Tanisha to keep distance from him. The actress retorts back saying she is not interested in him. What becomes of the intimate friends is to be seen on Friday's episode.