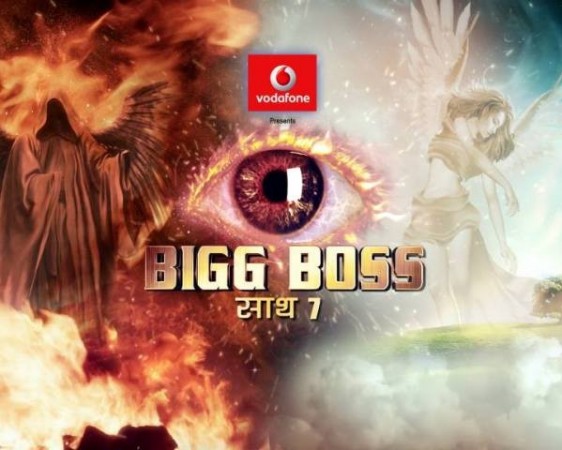 Day 51 at the "Bigg Boss" house was thunderous with blame games, backbiting and the fight between Armaan Kohli and Sangram Singh being the central provocateur.
The post-Diwali day began with Tanisha finally expressing her displeasure over Armaan's rude behaviour towards her in the past few days. She confronted him about disrespecting her in front of the others and favouring his haters (read Kamya team). The actor shrugged off the matter saying he was only being himself and shockingly added that it was all part of a game.
Ajaz Khan who overheard the conversation confided in Sangram. They made fun of Armaan saying his acts were an attempt to grab the camera's attention.
The major event of the day was the luxury budget task allotted to inmates called Rajneeti (Politics). Kamya and Sangram turned politicians and the house got divided into two teams.
With two different parties and ideologies, difference of opinions and altercations were witnessed as both parties tried to rope in members from the other team.
But the highlight was the Armaan-Sangram fight which nearly reached the point of turning physical. Armaan lost his cool when Sophia Hayat revealed Sangram's comment againt him, which lead to an intense situation in the house. Sangram was seen getting angry as he hit back saying Armaan had often plotted against the inmates and talked behind everyone's back.
Several rounds of heated arguments were witnessed, one of them being Armaan bashing Tanisha unnecessarily after lunging at Sangram. He saw red when Ajaz pointed out his name-calling about other house members but blatantly denied doing so.
The wrestler eventually broke down and Kamya consoled him.
The task will continue on Thursday's episode as more argument will be witnessed. Pratyusha Banerjee will face Sangram and accuse him of lying. Armaan continues to be the house bully and will face Ajaz, who is seen throwing fits in the house.