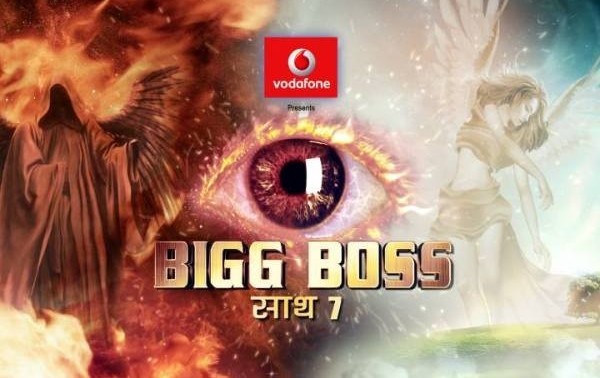 The Bigg Boss house celebrated Diwali in an entertaining way but with a pinch of salt.
Monday's episode of the reality show continued from where Salman Khan had entered the house and was seen enjoying inmates' performances. Post the celebration, the nomination procedure was announced, which was supervised by Salman himself. The inmates were given the option of naming two contestants whom they would save.
After the contestants spoke about their choices, Candy Brar, Ajaz Khan and Sofia Hayat were nominated and then Captain Armaan chose Sangram as the fourth nominee based on Bigg Boss's decision to name a contestant for the process.
Sangram, who till date was never nominated was disappointed with Armaan's choice and discussed it with Tanisha. As the actress sided with Sangram, Armaan lost his cool. He fought with Tanisha for speaking behind his back and told Sangram that the decision was normal as someone had to be nominated.
Sangram is also seen getting over his differences with friend Andy and promises to stand by him in the coming days. Andy had earlier voiced Sangram's inability to stand by him during crisis
Marking the festive occasion, comedian Bharti Singh entered the house with gifts from the contestant's family the next morning (Day 50). The comedian entertained the inmates and danced with Armaan and Eli. She also made Sangram lift her and enjoyed throughout. However, the gifts also brought out some tender moments among contestants, especially Ajaz who had received a photo of his son and was seen crying alone in the smoking room. Kamya got a Diwali poster made of her daughter's photo which she later put up on the wall.
A minor altercation followed later when Tanisha did not take Ajaz's comment sportingly. Ajaz had hinted at Armaan and Tanisha close friendship, which did not go down well with the actress as she complained to Armaan. But Armaan refusing to take stand blamed her overt friendliness as the reason. He also said that she should have expressed her displeasure to Ajaz rather than complaining to him.
In the afternoon, the characters from "Comedy Nights with Kapil", Dadi and Palak came in and entertained the inmates. Dadi (Ali Asgar) even poked Gauhar about her romance with Kushal as Sangram was showered with kisses.
Later, an enthralling performance by dancer Lauren Gottileb was arranged to keep the merriment going.
Even though the day ended on a fair note, a major row will be witnessed between Armaan and Sangram during the next task on Tuesday. Sangram is seen lunging at Armaan, which comes as a major shock since the wrestler has till now stayed away from getting into arguments in the house.