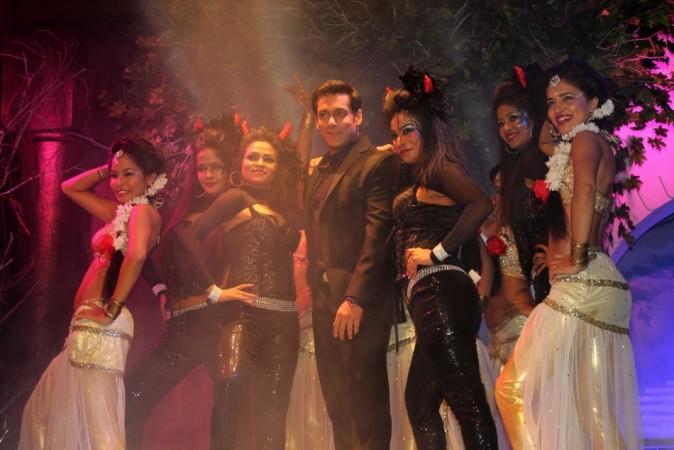 Former actress Anita Advani was evicted from the "Bigg Boss" house on Saturday, becoming the third contestant to be eliminated from the seventh season of the television reality show.
Anita, who is alleged to be the live-in-partner of late superstar Rajesh Khanna, was evicted from the nomination list that included VJ Andy, dancer Eli Evram, Gauhar Khan and Bangladeshi model Asif Azim. The other contestants to have ended their stint at the house are Hazel Keech and Rajat Rawail.
Speaking on her brief stay, Anita said, "I had a great experience in such a small duration. But I hope I could have been there for a much longer period. The reason I feel I got out is because I would not indulge in games and politics like other members of the house," reported PTI.
"Since the stay was so short, I am not sure if people understood who I really am. I hope some people did," she added.
Anita's stay in the house was subjected to changing perceptions from her fellow housemates. In the initial weeks at the house, she was considered a fake but was gradually accepted by the other contestants and gained respect due to her seniority.
On the controversial show, Anita was seen recalling memories of Rajesh Khanna and sharing inputs of her personal life with the late actor.
Saturday's episode also saw Salman highlighting the budding closeness between Tanisha, who is actress Kajol's sister, and Armaan Kohli. Salman's affability with Eli continued as he sent birthday wishes to her father.
The newly-elected house captain, Kamya Punjabi, was questioned about the unruliness of her fellow mates who were seen disregarding the house norms the previous night.
But the major event of the episode was Salman lauding Apoorva Agnihotri's daring act of shaving off his hair. Salman said that an actor's most prized possession is his hair and cutting it off meant a great deal. He also shared a personal anecdote where he had done the same during the shooting of his film "Tere Naam".
The Sunday episode of "Bigg Boss" will have Anita talking about her experience during her stay in the house.