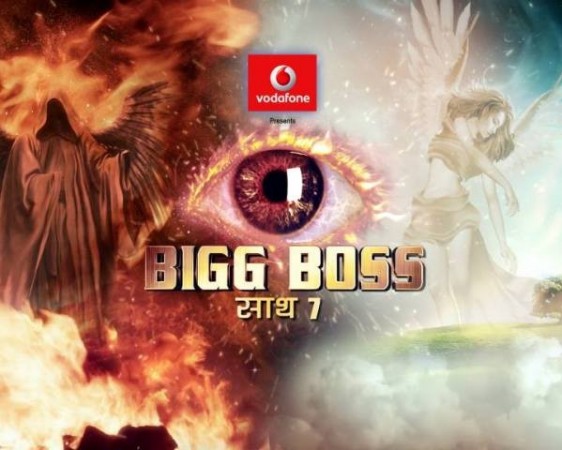 The housemates were in a for a rude shock on Day 43 of the reality show Bigg Boss 7, as their clever plotting and planning backfired, with a scapegoat made out of VJ Andy.
Bigg Boss house was a twisted arena on Monday as the inmates were seen discussing nominations and planning next nominees using code words.
In the morning Andy, Kamya, Pratyusha and Apoorva were recorded discussing the process and referring to Tanisha and Armaan as the next nominees for eviction. They were later joined by Gauhar, Kushal and Sangram and the group had cleverly connoted both the candidates (Tanisha and Armaan) as food items so as to avoid the house scanners.
But eventually, all the inmates were reprimanded for discussing nominations and the captain, Kushal is made to point out five contestants who actively participated in the discussion. He nominates Kamya, Pratyusha, Andy, Apoorva and Eli.
The shock level of the contestants jumped further when they were asked to choose amongst them who had been most active in discussing the nomination process.
The house voted for Andy, which obviously did not go down well with the entertainer. As per Bigg Boss, Andy would have to leave the show anytime within this week.
The VJ angry at his possible eviction broke into a fight with Pratyusha calling her immature, biased and opinionated and therein followed heated exchange between the duo. He also confronted Kamya pointing to the fact that he was betrayed since everyone was discussing the issue and only he got major votes. Gauhar tried to pacify Andy but the situation at the house became a verbal warzone.
Andy then lashed out at Kushal and said that he was the last person to talk fair and unfair since he had not nominated Gauhar's name, despite the fact that she was also involved in the talk.
Meanwhile, Tanisha and Armaan were seen enjoying the entire fiasco. The actress was seen shrewdly mimicking and whispering the other's talk. Andy later joined the duo and went on to gossip about the entire event and cited the unfair groupism, which led to his eviction.
However, bringing a positive note to the episode was a surprise visit by Eli's parents. The actress on meeting her parents got overtly emotional and also showed them her fluency in Hindi by saying a few lines.
A sneek peek into Tuesday's episode shows an uncanny task where in outsiders will enter the house to disturb, distract and irritate the inmates. The inmates' task is to maintain their cool throughout and not react to any untoward situation. Andy is also seen giving it back to the inmates especially Kushal, Pratyusha and Kamya as he tries to make it difficult for the others.