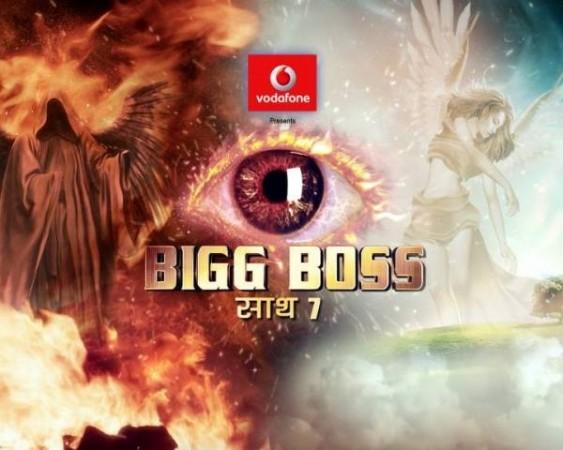 The latest episode of television reality show "Bigg Boss 7" saw the dramatic exit of contestants Kushal Tandon and Gauhar Khan. Meanwhile, Andy realised his faults and apologised to inmates only to be taken out of the house later.
Day 45 of the show resumed the whirlwind of events this week which saw Kushal assaulting Andy leading to severe repercussions in the house. Bigg Boss slammed Kushal for his attack and called for his ouster. Gauhar decides to join him while Kamya Punjabi and Tanisha also followed along with Apoorva.
Bigg Boss tried to make Kamya and Pratyusha Banerjee understand that Kushal's stand was violent and hence the action was justified. But Kamya added that Andy was equally wrong for making nasty remarks about Pratyusha and Gauhar.
A tense situation at the house emerged when Armaan Kohli took Kushal's threat to hit Andy seriously. Sensing the tension security guards were brought in to handle the situation and curb a possible clash between Armaan and Kushal.
Gauhar dismissed Bigg Boss' view on the matter citing partiality. She said the house was biased towards Tanisha and that the decision on Kushal's eviction was unjust.
After a series of dramatic events which even had Kushal threatening to break open the main door given Gauhar's ill health, the duo made an unceremonious exit from the house.
Meanwhile, Kamya, Apoorva Agnihotri and Pratyusha bashed up Andy for his spiteful actions in the luxury task. He realised his actions were wrong after Eli made him understand that he had disrespected Gauhar and Pratyusha.
Andy asked Gauhar to pardon him, via the house cameras. He also personally apologised to Pratyusha and Kamya the next morning, and broke down in tears in the process.
The task of 'Ignoring the obvious' continued the next day as actor Ajaz Khan and model Candy Brar finally made an appearance at the house. They posed as distracters by trying to grab the inmates' attention, in a move to make them lose points from their luxury Diwali budget.
After the task, Eli Avram revealed her dislike for Ajaz and his flirtatiousness. She said the actor had once pretended to be a producer and asked for her phone number.
The episode saw another twist as a group of dancers entered the house and pulled Andy away. The VJ is moved to the isolated Caravan and is later is joined by new wild card entrant Sofia Hayat. Eli broke down as she misses Andy, but Kamya appeared relieved with his ouster.
Kamya was also seen slamming Sangram Singh for his traitorous attitude and his inability to take a stand. When the wrestler pointed out that Gauhar is missing from the scene, Kamya hit back at him saying Gauhar is far better than voiceless men.
Surprisingly, Gauhar will make an appearance at the house tomorrow. But whether her visit would be temporary or permanent remains to be seen.