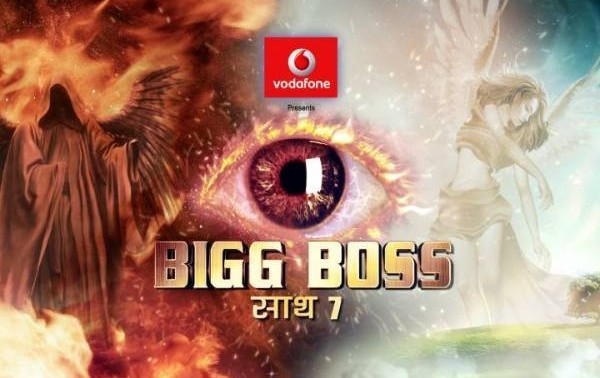 Monday's episode of reality show Bigg Boss 7 saw Ajaz grabbing the limelight once again and even managed to drag Kamya into the situation.
In a surprising twist, all the housemates except Andy were nominated for this week's eviction, thanks to Kushal and Ajaz breaking the rule and discussing their nominations.
Ajaz on sensing indifference of the housemates towards him acted ill. Gauhar and Kushal played along, as the housemates were made to believe that Ajaz had popped Sofia's medicines in an attempt to commit suicide.
The housemates concerned about Ajaz's health and safety rushed to attend to him fearing the worst. To keep up with his act, the entertainer was also seen throwing up, which worried everyone.
However, on Gauhar's advice, Ajaz later told everyone that it was a joke. Andy appeared angry and Kamya too agreed with him and categorised Ajaz as an attention seeker.
After things settled down, Ajaz questioned Kamya's loyalty when Sangram let it slip that the actress wanted Ajaz, Kushal and Gauhar to be punished for discussing nominations.
Rounds of arguments followed, as Kamya broke down at a point and clarified that she would always speak up against wrong and not be swayed by friendship.
Ajaz did a 'u-turn' as he blamed Kamya for bringing in the love equation with Gauhar. A late night discussion between Gauhar, Kamya and Ajaz followed, whereby the actress accused Ajaz of creating unnecessary differences between her and Gauhar. The model too said that Ajaz's acts were tainting her image.
Cornered from all sides, Ajaz got emotional and was recorded talking to the cameras about the housemates betraying him.
Tuesday's episode will be interesting as the luxury budget "Ticket to Finale" will have the contestants fighting in two groups. Armaan will be seen getting aggressive and tempers are likely to flare once again.