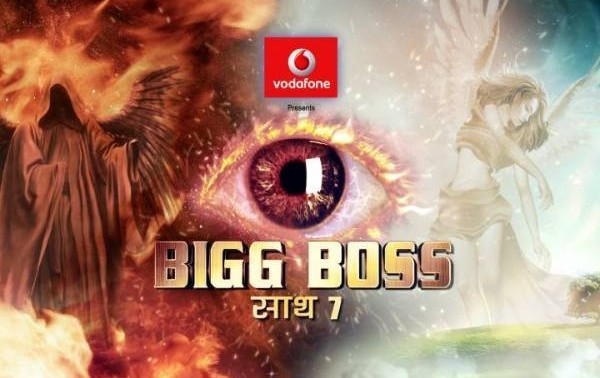 Day 52 at the "Bigg Boss" house witnessed a whirlwind of arguments and fights as the yellow team emerged as winners in the politics task.
The wakeup call began with an apt song "Sab Ganda Hai Yeh Dhanda Hai Yeh", which was in tune with the political environment in the event of the task.
An early morning bitching session began with Gauhar Khan and Kamya Punjabi taking a dig at Eli's culinary skill which is a favourite among the other inmates. Eli Avram gossiped about the issue to Tanisha and Candy Brar, whereby Tanisha concluded the duo was speaking out of insecurity.
Meanwhile, as Sangram Singh sought to do away with the previous day's mess with Armaan Kohli peacefully, the latter refused to let bygones be bygones and told Tanisha he would never want to patch up with the wrestler.
The luxury budget task got dirtier as the pink team members resorted to stealing the yellow team's bands. Kamya and Ajaz Khan cleverly siphoned off the bands from Tanisha and Sofia Hayat. But Andy's suggestion to cut the band saved the situation.
As part of the task, the party members debated and Gauhar spoke up for Kamya and Andy for Eli. Gauhar accused the yellow team of stealing her suggestion for the party's name. She also said the yellow team cut their own bands and also disrespected their team lead by replacing him. She suggested that it was against rules to cut the bands which the yellow team members had done.
The debate intensified as Andy took on the mike to reveal that the previous day's act of members turning to the other team was part of their political strategy. Further, Tanisha's 'cook' comment on Gauhar ensued into an intense altercation with the latter, alleging that she had again used derogatory comments. Coming back to the band-stealing situation, Armaan and Ajaz raised their voice on the issue and the new entrant got provoked and was seen trying to dismantle the objects.
Finally, in a round of votes Team Eli emerged as the winner as opposed to Kamya's team count of four votes.
Ajaz, who was still mad at Armaan, told the cameras to gear up to witness a fight between them.
Amid the planning and plotting, a Golden Retriever named Heaven made its return to the house much to the Inmates' joy. Sangram, who has had a rough day later, found solace in Heaven as he poured his heart to him.
The next episode promises a major twist as the next week's captain is set to be chosen from the winning team i.e Eli's team. Eli is asked to choose two captaincy nominees. Also, Tanisha and Armaan will be seen arguing with the actor again making disrespectful comments against her.