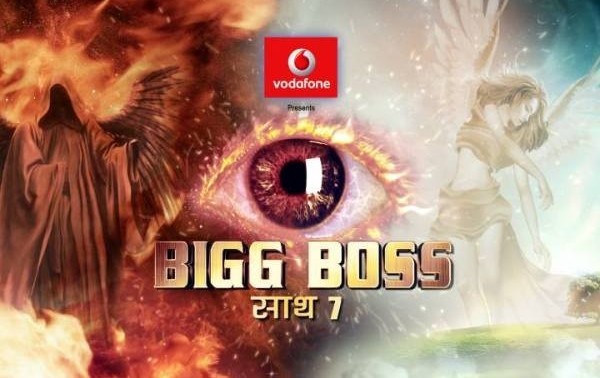 Reality show Bigg Boss 7 has seen its share of budding relationships and now the cupid appears to have struck Ajaz Khan.
Ajaz, who is usually known for his laid back nature has often been seen serenading Gauhar Khan in the show. The actor has on numerous occasions dropped hints about his adoration for the model.
On Friday's episode, the situation got intense with Kushal Tandon back in the house. Kushal has been Gauhar's close friend in the house and the duo has been together through thick and thin. With the actor's return into the house, Gauhar might have been radiant and upbeat, but the usually cheerful Ajaz appeared downcast.
At one point, Ajaz revealed to Kamya that he had feelings for Gauhar. Talking about the incident where Gauhar had rudely slammed him for ordering Andy about, the actor said that after Kushal's arrival Gauhar's attitude towards him had changed. He said 'Khaansaab' (Gauhar) had grown cold towards him and had eyes and ears only for Kushal.
When Kamya asked if his feelings were genuine, he dodged the question and said that it was useless to talk about things that would never materialize.
Later, Ajaz is also seen singing to Gauhar, despite Kushal's disapproval, after which Kushal advised Gauhar to stay away from Ajaz.
Sensing the gravity of the situation, Kushal later tried to explain to Ajaz that his equation with Gauhar was something he cherished and they clearly had a fondness for each other.
Ajaz, who by now has acquired the image of a wounded lover, further talked to Andy and revealed that Kushal and Gauhar indeed have a special friendship and has been advised by the duo to accept the fact.
With Ajaz opening up about his feelings for Gauhar, a love triangle has been brought to the fore. However, its repercussions will be felt in the house only in the coming days.