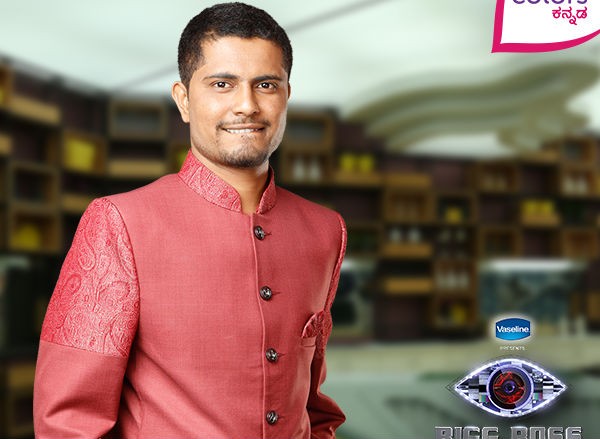 Bigg Boss 4 Kannada is set to give a new identity to Pratham, who has found a fan following with his erratic behaviour. People are now trying to know his past and his connection with the film industry.
From the day he entered Bigg Boss Kannada house, netizens are curious to understand his links with Sandalwood. A couple of photos with celebrities were available online. But people wanted some more than just pictures to believe him what he is claiming -- a film director. Now a video clip has surfaced in which he is seen with Puneeth Rajkumar and Akul Balaji and that goes on to clarify that his words can be taken seriously to some extent.
As revealed by Pratham, Akul Balaji, who is a former Bigg Boss Kannada contestant, was reportedly signed to play the lead role in his film Dewrawne Bidu Guru. The movie had hit the floors in 2014, but has not seen the light of the day yet.
It is said that Akul Balaji had requested Puneeth Rajkumar to lend his voice for a song for the movie back then. The Power Star had agreed and had recorded the track in a studio under the guidance of music director Rajesh Ramanath.
Apparently, the film unit had recorded Puneeth Rajkumar's presence in the studio and the clip has gained importance after Pratham entered the Kiccha Sudeep-hosted show.
In the clip, Pratham is thrilled to be photographed alongside Puneeth Rajkumar, who appears to be uncomfortable at Pratham's fan-boy moment. Later, Akul Balaji thanks the Power Star for singing the song and in return Puneeth reveals that they know each other for a long time.
The video has gone viral and his fans are using the clip to silence those who never believed him to be a director.
Pratham in Bigg Boss 4 Kannada
After irritating viewers with his behaviour in the first week, Pratham seems to be gaining the love of the youths. People on social media are now supporting him and hailing him for his straight-forward and honest opinions. Going by the current trend, he is a strong contender to enter the last stages of the reality show.