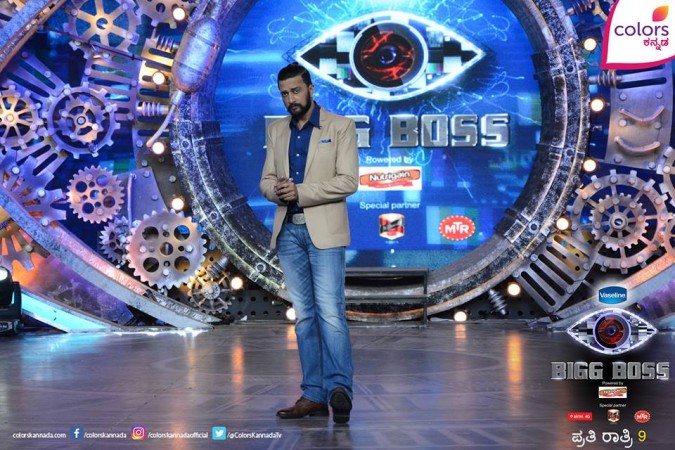 Kiccha Sudeep, on Saturday's episode, said that there is a surprise in store for the audience as well as the 14 inmates of Bigg Boss 4 Kannada. On Sunday, he revealed the surprise in the form of a new member, who entered the house with a bang.
Popular filmmaker Om Prakash Rao entered the Bigg Boss 4 Kannada house on Saturday midnight and was welcomed with popular song 'Bantu bantu current bantu' from his hit Kannada film. Unlike other contestants, he made his way into the house through the backdoor and his entry took the contestants by surprise.
However, it is not sure whether Om Prakash Rao has entered the house as a contestant or a guest. If the director will be one of the inmates, then he might be a tough competitor for the others as he is a very popular name and has a decent fan following.
Bigg Boss 4 Kannada was kick-started on 9 October. Pratham, Sheethal Shetty, Shalini, Kirik Keerthi, Malavika Avinash, Kaavya Shastry, Bhuvan Ponannna, Chaitra HG, Sanjana Chidanand, Dodda Ganesh, Vanisri, Niranjan Deshpande, Karunya Ram, Mohan and Rekha were the 15 contestants of the show.
Among the entered 15 participants, Pratham, Vanisri, Bhuvan and Sanjana were nominated for the elimination in the first week and Vanisri become the first contestant to be eliminated from the Sudeep-hosted show.
Bigg Boss is being aired at 9 pm everyday on Colours Kannada, following which unseen footage is being telecast on Colours Super. Rehman Haseeb is anchoring the special segment.