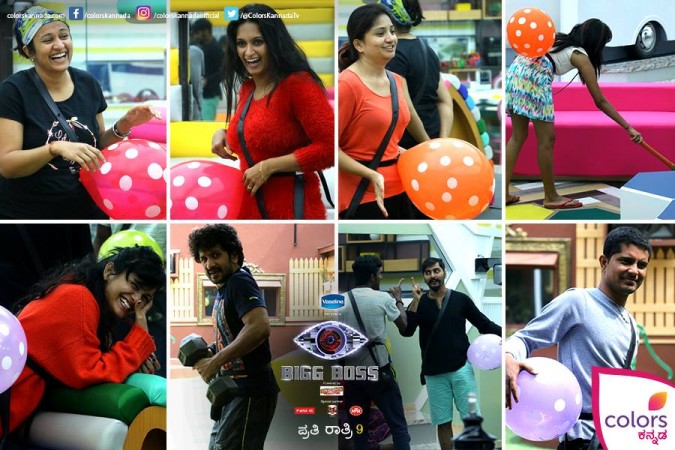 Kavya Shastri, who was nominated for elimination last week, has been elected the leader of Bigg Boss 4 Kannada for a week. Her elevation comes after a task was given to the participants to select the captain, in which she emerged victorious.
The captains of the house are excluded from being nominated for eliminations. This turned out to be a blessing for her, as people were predicting that the actress would be out of the show this week.
Who are nominated for the danger zone this week?
The show has taken a surprising twist with the nomination of seven contestants for elimination. Malavika, Pratham, Mohan, Sanjana, Om Prakash, Chaitra and Kirik Keerthi are in the danger zone this week.
While Malavika, Pratham, Mohan, Sanjana, Om Prakash and Chaitra were nominated based on the votes by inmates, Kirik Keerthi was pushed to the danger zone by the new captain, who has a special power to name one candidate for direct nomination.
Kavya Shastri feels that Kirik Keerthi would be saved by people since he enjoys a big fan following. Hence she decided to nominate him instead of the other contestants. So far, Vanisri and Dodda Ganesh have been evicted from the show.
Malavika Upset
Malavika had a bad day in the house as people have started disliking her. The first blow came when other inmates decided not to elect her as the leader of the house. Later, Sheetal Shetty, in a task, called her a selfish woman.
The actress was visibly upset and decided to boycott her dinner. But other inmates pacified her and told the actress not to worry about the latest developments as it was a part of the game.