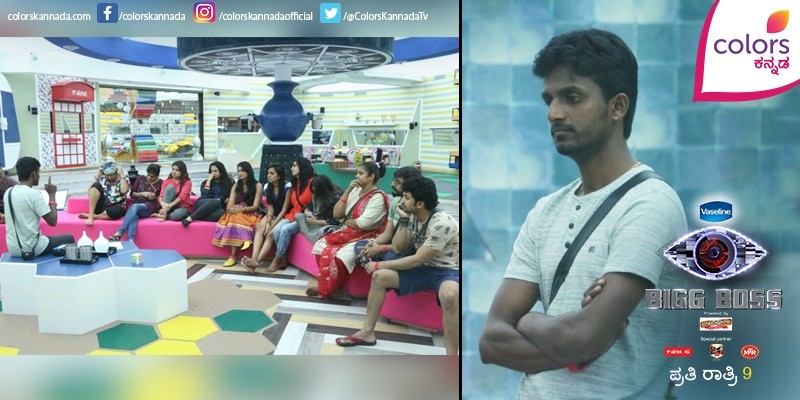 The inmates of Bigg Boss 4 Kannada took up their first task on their second day in the house and they also celebrated Ayudha pooja. Here, we bring to you the highlights of day 2.
Pratham-Kirik Keerthi fight: Pratham's antics continued in the house as he had a clash with Kirik Keerthi. They had a heated verbal exchange over a petty issue and the timely intervention of the other housemates calmed down the situation. Later, Pratham hugged Keerthi to end the spat.
However, the other inmates in the house continued to discuss the issue and slam Pratham for his irritating behaviour. Malavika, Shalini, Mohan and others were seen chatting about the fight.
Thirugo Baana: In order to understand each other better, Bigg Boss came up with a task called "Thirugo Baana." Men and women are divided into two groups where the teams would be asked personal questions related to the inmates and the losing team would have to prepare dinner.
The contestants had a lot of fun answering the questions, despite Malavika sharing her unhappiness about the way Pratham speaks to women. "Please respect women," she advised the director.
First Luxury Budget Task: Later, the 15 contestants had their first luxury budget task where any two inmates were asked to give back their luggage in return of the suitcases of those who have not got it yet.
The task aimed to test how selfish the inmates were and Pratham and Vanisri came forward to return their luggage.
In the special package of Bigg Boss Kannada, some of the inmates said that they experienced some strange things around them and felt that the house was haunted.