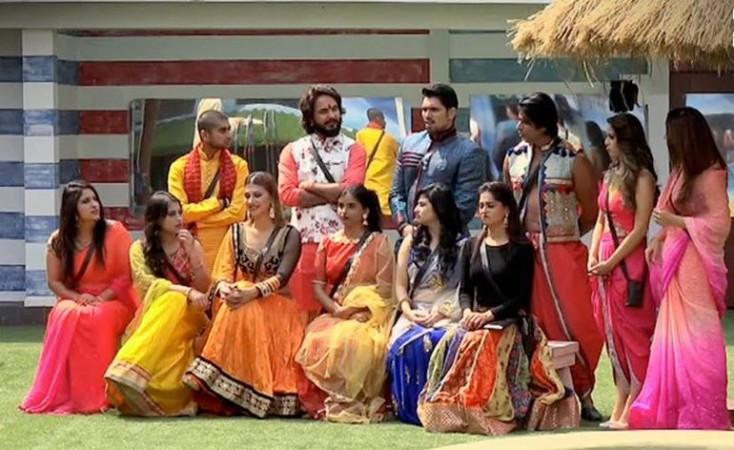 Love us or hate us, but, you can't ignore us! This has been the motto of all the housemates who have been a part of the show over the years. From being oblivious, famous and infamous; we have seen a plethora of well-known and unknown faces on the show. And once inside the Bigg Boss house, all the contestants do leave behind a mark of their own.
Bigg Boss is known for making and breaking careers and this season's contestants are making the most of the platform. Not only are they raking in huge moolahs but each one of them has become a household name.
This season of the show brought in personalities from different parts of the country. And while all of them have touched our hearts in some way or the other, there are few contestants who we don't know whether to love or hate!
Dipika Kakkar is considered one of the strongest contenders in the house. Not only has her manipulative side left us stunned but the way she has emerged as the strongest within these few weeks is quite commendable.
Sreesanth – Touted as the possible finalist of the show this season, his cry-baby attitude had left most of us irritated. His unpredictable personality is what keeps us at the edge of our seats throughout the show.
Shivashish – is another contestant you just can't circle out your feelings for. Sometimes funny, sometimes confused; we haven't really been able to decode this business tycoon.
Deepak – The true blue Bihari lad more often than not seems more confused than confident. Although the issues he puts forth are genuine, his way of talking and stretching any topic leaves us agitated to the core.
Surbhi Rana – She is the firecracker of this season and it's almost impossible to understand what goes on in her head. Known for her explosive attitude, Surbhi is the next contender in this list.
Saba and Somi – The Khan sisters who have not spared anyone from their arguments are the last contenders in our list.