After a powerpacked episode last night, its time for some more high-voltage drama within the Bigg Boss 12 house tonight. What's going to keep us on the edge of our seats tonight is the fact that it's going to be double eviction. With Kriti Verma and Roshmi Banik's unexpected exit from the show, the new name is definitely going to be a shocker.
Last night we had seen Salman Khan give an earful to Sreesanth for his give-up attitude and Karanvir Bohra for trying to be in the good books of all the contestants fearing nominations.
Deepak Thakur had also received a bit of a scolding for his habit of jumping in between everyone's conversation. While many fans blamed Salman Khan of being too partial towards Anup Jalota, many accused him of bullying and targeting Karanvir Bohra in each episode.
Below are the updates from latest episode.
Live Updates
2018-09-3022:26 (IST)
Romil is back!!
Romil gets back into the house with wild-card entry, Surbhi Rana
2018-09-3022:23 (IST)
What's brewing between Srishty, Karanvir and Sreesanth?
Sreesanth, Deepak, Srishty and Karanvir are seen discussing Neha and Dipika's game plan
2018-09-3022:21 (IST)
The bigggg twist
Salman gives Romil and Nirmal the chance to get back into the house but, only one of them can go. Nirmal decides to leave and Romil will enter the house again
2018-09-3022:20 (IST)
Bye-bye Nirmal and Romil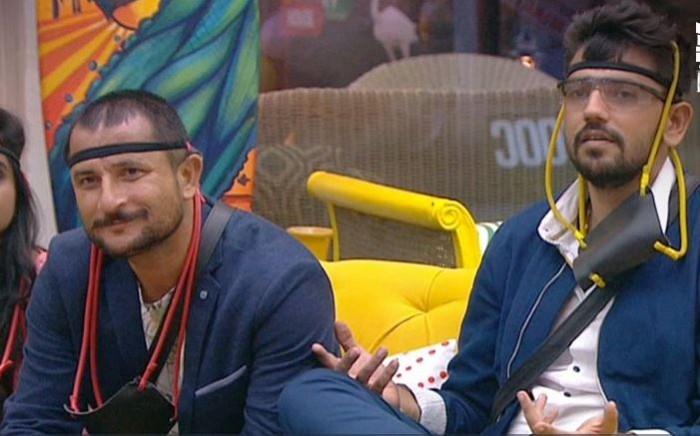 The second jodi to be evicted this week is that of – Nirmal and Romil
2018-09-3022:16 (IST)
Salman's bigg shock to housemates
Salman informs in housemates of double eviction. We can already see their smiles fading away
2018-09-3022:14 (IST)
Dipika wins sultani akhada
Defeating Jasleen in the second round, Dipika emerges winner of the sultani akhada
2018-09-3022:08 (IST)
Who will win the second round of sultani akhada?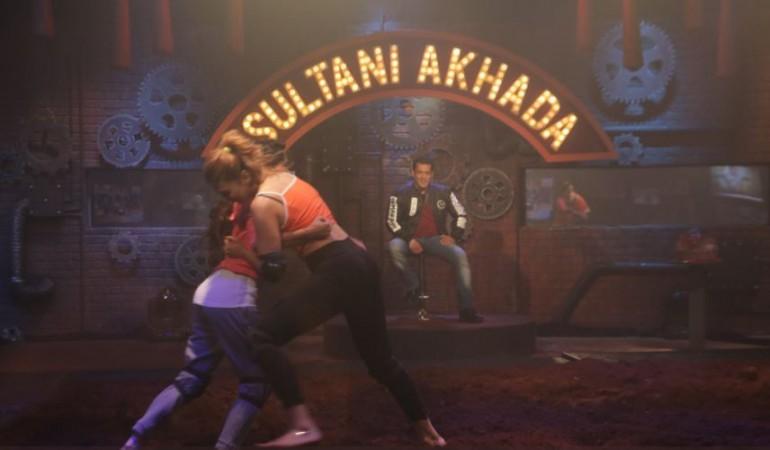 Who are you cheering for?
2018-09-3022:04 (IST)
Jasleen wins round 1
Jasleen wins the first round of verbal akhaada against Dipika
2018-09-3022:03 (IST)
Dipika vs Jasleen in the sultani akhada
The battle of the best has begun between Dipika and Jasleen at the sultani akhaada
2018-09-3022:01 (IST)
Salman's advice to Sreesanth
Salman asks Sreesanth not to lose his hosh and his josh. We wonder if Sreesanth has understood any of that!
2018-09-3021:59 (IST)
Aayush and Warina happy with the answers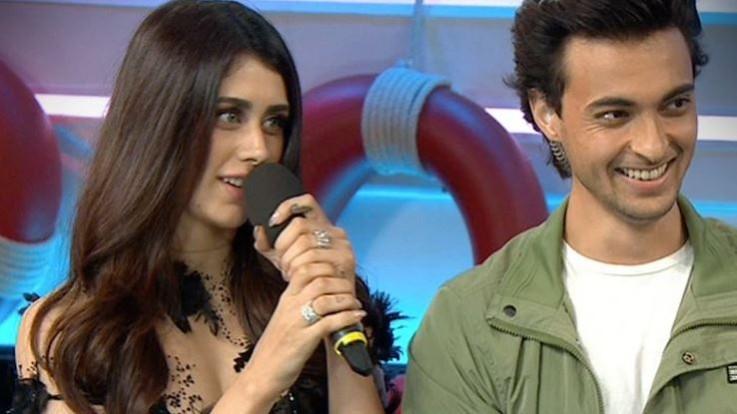 Happy with Salman's correct response, Aayush and Warina say bye-bye to sets of Bigg Boss 12
2018-09-3021:56 (IST)
Salman gifted puppies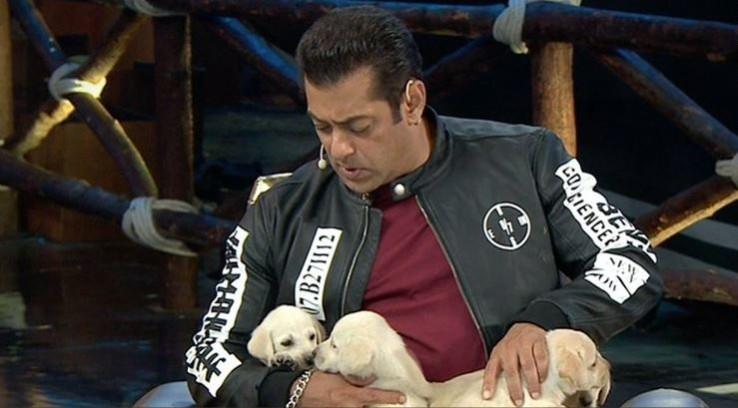 Its raining puppies!!!!!
2018-09-3021:54 (IST)
Aayush and Warina begin their quiz
Aayush Sharma and Warina Hussain begin their quiz with Salman Khan. The prize?
"Puppy.. kutte ka chhota bachha"
2018-09-3021:52 (IST)
Aayush and Warina on the sets of Bigg Boss 12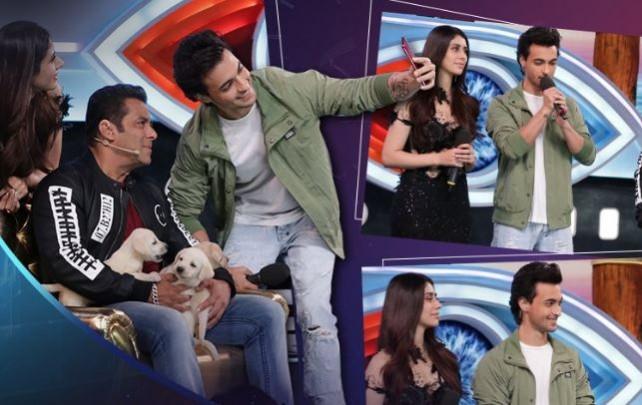 Aayush Sharma and Warina on the sets of Bigg Boss 12. Ready for all the hungama?
2018-09-3021:48 (IST)
Dipika double-faced?
On one hand, Dipika says negative things about Sreesanth and, on the other, appears to be his best friend in the house. What's brewing there?
2018-09-3021:45 (IST)
Nehha and Dipika dominated by Sreesanth
Deepak tells Jasleen and Saurabh how he had heard Dipika talking to Nehha about Sreesanth and how he dominates them.
2018-09-3021:43 (IST)
Sreesanth needs a baby-sitter
Nehha Pendse says they have been babysitting Sreesanth everyday since they have entered the house
2018-09-3021:39 (IST)
Karan's donation to Karanvir
Karan donates the attribute of 'chalaaki' to Karanvir
2018-09-3021:36 (IST)
Saba-Somi's donation to Nehha
Saba and Somi want to donate their 'taal-mel' to Nehha Pendse, which she gracefully accepts
2018-09-3021:33 (IST)
Sreesanth walks-off!
Not just this, Sreesanth loses his cool and walks off from the living room.
2018-09-3021:31 (IST)
Not again! Sreesanth loses his cool on Nehha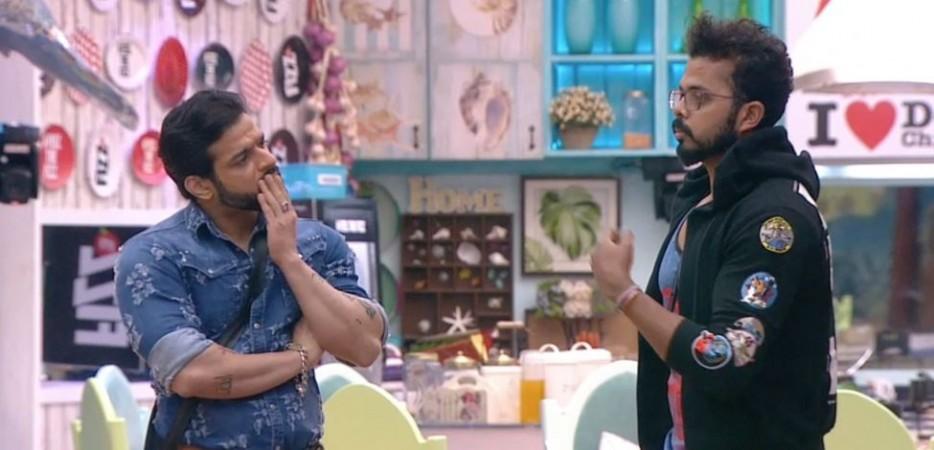 Sreesanth refuses to accept Nehha's donation to him saying he is mentally strong and doesn't need attribute anymore.
2018-09-3021:28 (IST)
It's Nehha's turn now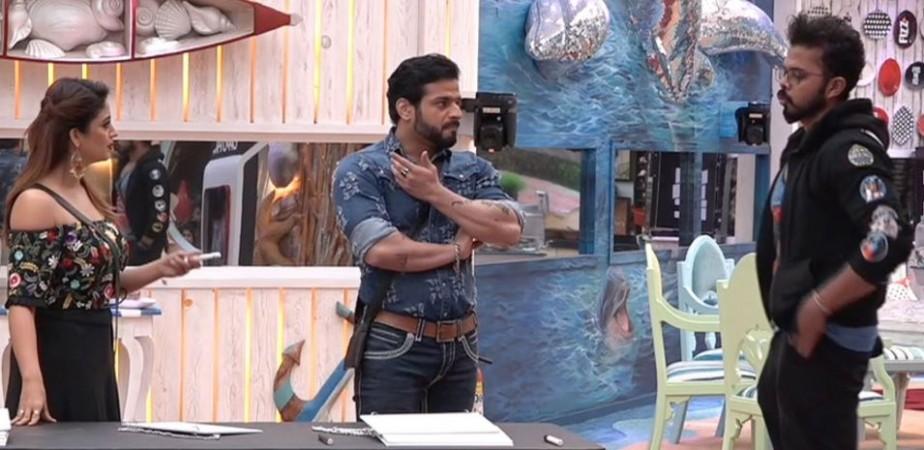 Nehha decides to donate her 'mental strength' to Sreesanth
2018-09-3021:26 (IST)
Shivashish wants to donate his loyalty
Shivashish wants to donate his 'loyalty' to Romil
2018-09-3021:23 (IST)
What? Deepak's strange donation to Anup Jalota
Deepak decides to donate his 'daring attitude' to Anup Jalota.
2018-09-3021:21 (IST)
Dipika proud of being diplomatic
Dipika wants to donate her diplomatic attitude to Nehha Pendse. However, Karan Patel feels Neha is just non-existent within the house.
Dipika wants to donate her brains to Saurabh Patel as he lacks the ability to play mindgames.
2018-09-3021:18 (IST)
Karan Patel's donation camp
Karan Patel asks housemates to donate their one good quality to some other housemate.
Anup Jalota wants to donate his trait of honesty to Deepak.
Jasleen wants to donate her straight-forwardness to Dipika Kakkar.
2018-09-3021:16 (IST)
Singer vs Bhajan Maestro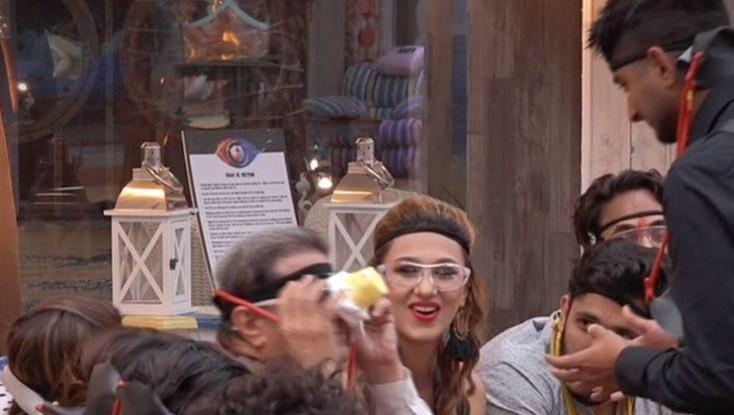 Deepak's wrong guess lands Jalota in a soup
2018-09-3021:11 (IST)
Srishty - promises more, delivers less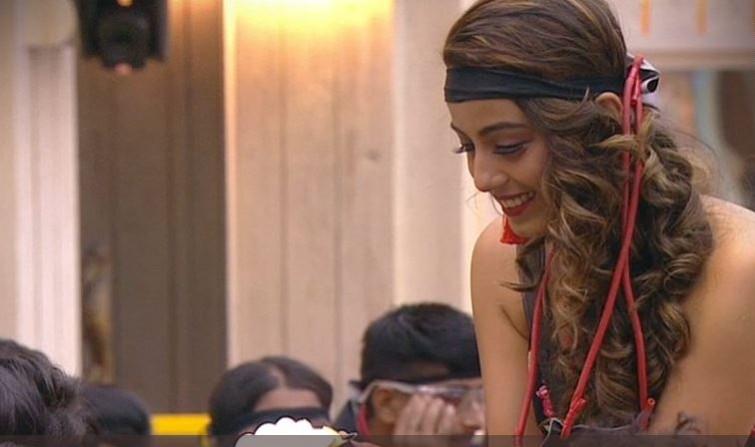 "Promises more, delivers less"
Srishty's guess is wrong as its not Dipika who said this.
2018-09-3021:09 (IST)
What shocked Dipika Kakkar?
"Mujhe lagta hai meri saas aa gayi..."
Dipika is shocked to know someone thinks this about her house. But, she guesses it right. It is none other than Jasleen Matharu.
2018-09-3021:08 (IST)
Cupcake or cup-bomb?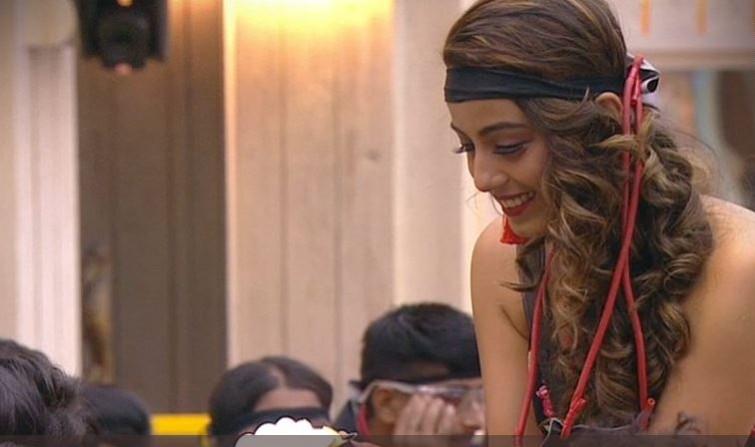 The cup-cake/bomb war has begun!
2018-09-3021:05 (IST)
Wow! What a talented man Deepak is!
Deepak has wowed not just Salman but, all the audience too with his emotional song on Bigg Boss.
2018-09-3021:03 (IST)
Salman's wise advice to Aayush Sharma
Salman has just three advices for his brother-in-law, Aayush Sharma
1. Make your back stronger as people would always get involved in backbiting
2. Never wear pants as tight as Shivashish
3. Make your mind stronger so that you never run away from situations like Sreesanth
2018-09-3020:59 (IST)
Are you ready?
All set for some dhamakedaar fun tonight? Live updates to begin shortly