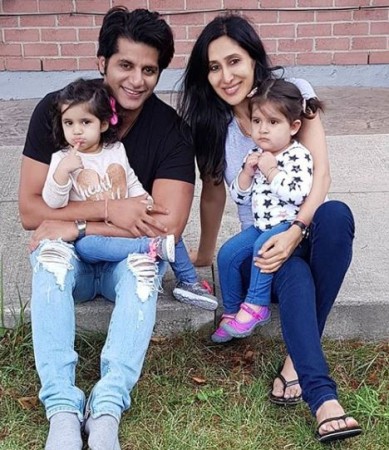 One of the most consistent players in this season of Bigg Boss has to be Karanvir Bohra. Not only is Karan living up to his reputation of being a cool-dude but also stays a far away from getting his hands dirty within the house. While many would call him laidback, many called him a 'mahaan insaan' in real life too.
After last night's episode, where Sreesanth back-stabbed Karanvir and his team left him to play alone, Karanvir was seen looking devastated. Not just this, Deepak Thakur and Surbhi Rana attacked Karanvir with their words. The duo went to the extent of calling him a "puppet" and "ghatiya". Unable to take all this, Karanvir broke down inside the house.
While netizens have come out to support Karanvir for his calm and composure, his wife too took to Twitter to support him. In several tweets, Teejay said that these are the things which would make him a stronger person.
Let's take a look at some of her tweets.