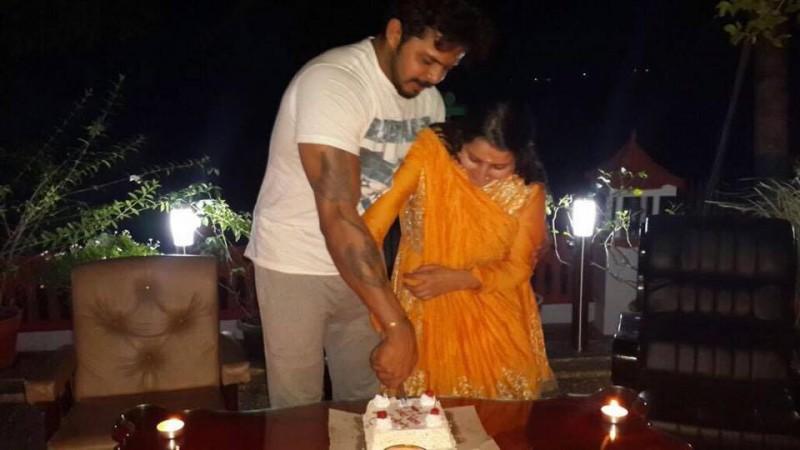 While Salman Khan and many housemates feel that Sreesanth's behaviour is dangerous and erratic, his wife Bhuvneshwari Devi feels he is being targeted by the host Salman Khan and celebrity guests.
Bhuvneshwari, who strongly defended Sreesanth during one of the weekend ka vaars, is not at all pleased with the last weekend episode, where Salman lambasted Sreesanth for his behaviour towards the housemates. Bhuvneshwari took to Twitter to express her anger and also alleged that Salman is being partial towards Sreesanth.
Bhuvneshwari also said that Sreesanth only reacts when he is being provoked and not otherwise. Not just this, Bhuvneshwari also said that she would take legal action against the critics who have been calling Sreesanth 'fixer' as he has been acquitted by the honourable SC.
Well, we love Bhuvneshwari has decided to stand right beside her husband and support him throughout.