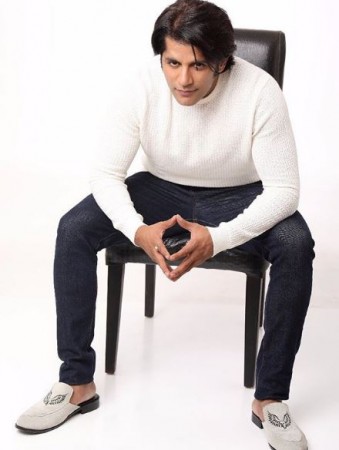 If there is one person who is not only humble but also tries to maintain his positivity within the house has to be Karanvir Bohra. As KV had said before entering the show, he is still playing the game in a dignified manner without being too mean or harsh to anybody. Not just this, his lack of strategising and planning has even earned him the title of "tubelight" inside the house.
In last night's episode of murgi and anda, a war-of-words ensued between Karanvir and Deepak. Deepak lost his cool and called Karanvir names. He even went to the extent of calling him "ghatiya". Surbhi Rana too jumped into the fight and lambasted Karanvir for not using his own mind and being a puppet in the hands of the other housemates.
Even though Karanvir didn't resort to any foul language or mannerisms, he was left heartbroken when his team left him to fight his battle alone. Housemates and his friends might not have come out in his support, but, since last night, netizens have extended huge support to Karanvir through social media. While many have urged him to join the rival gang and teach his own gang a lesson, many have just blasted Deepak and Surbhi for their behaviour.
Take a look at some of the tweets:
Karanvir slept the entire night outside when dipika and someone else was in jail. and when the same people don't bother to even stand with you. it will hurt.
#BB12

— Radhika K (@236Samaira) October 24, 2018
KV should simply not respond to gutter mouth Surbhi. She is no more than Priyanka Jagga of this season. #BB12

— Garvita Garg (@garvitagarg) October 24, 2018