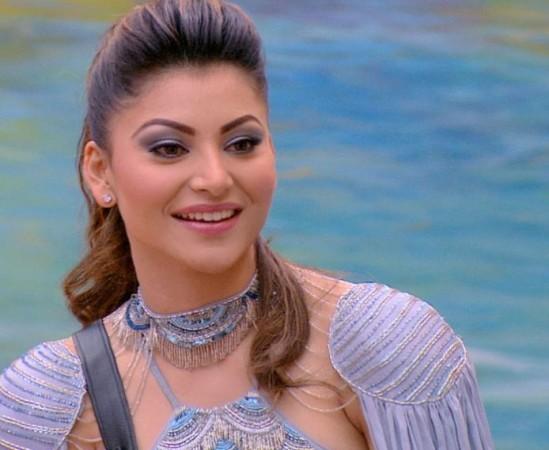 09.50: Housemates get emotional on seeing the gifts sent by their family members. Urvashi leaves the house after a fabulous dance with the housemates.
09.40: Dipika gets angry at Surbhi for swaying too far in the task. Surbhi tries to apologise to her but to no avail. Urvashi Rautela enters the house as santa claus and gives away gifts to all the housemates. While Dipika receives her nikaah ka dupatta, Surbhi receives a trophy, Deepak receives a photo of his nana, Karanvir receives gifts from Teejay.
09.35: Sreesanth too manages to complete the task perfectly. Bigg Boss breaks the news to all the housemates and tells them that they would be getting gifts as the task has been completed successfully.
09.30: Bigg Boss tells Surbhi that she has won the secret task and asks her to give the phone to Sreesanth. Bigg Boss asks Sreesanth that whenever he would talk to anyone in the house, he has to do that while dancing.
09.25: Bigg Boss then asks Deepak to handover the phone to Surbhi which he does. Bigg Boss then asks Surbhi to make Dipika cry so that Sreesanth reacts on it. Surbhi instigates a fight with Dipika and Sreesanth jumps in. The fight gets heated and Dipika ultimately breaks down.
09.20: Karanvir and Deepak get into an argument and KV loses his cool on Deepak. Deepak also tries to convince housemates that KV has been upto something. Romil also finds his bag in KV's drawer and accuses him of stealing. Deepak is successful in completing the task.
09.15: Deepak is asked by Bigg Boss to hide Dipika - Shoaib's picture and Romil's son's bag and put across a picture where everyone believes that it was Karanvir who did this. Dipika and Romil realise that their things have gone missing. KV is the one who finds out Dipika's frame and Deepak accuses him of stealing as a prank.
09.10: Surbhi breaks down upon hearing all the accusations against her. Karanvir stands up in support of Surbhi. Bigg Boss calls Deepak and asks him that he would be getting secret tasks from him which he has to fulfill to ensure he gets gifts for everyone inside the house.
09.05: Dipika Kakkar tells Sreesanth that during his initial days within the house he used to give up a lot. This irks him and the duo get into an argument. Romil, Deepak and Sreeasanth try to discuss Surbhi's strategy and try to make her confess that she has not been real inside the house and it has all just been her fake persona.
It's time for the grand finale week. To celebrate Christmas, Urvashi Rautela enters the house and celebrates with the housemates.