With some unexpected and unobvious names in for the elimination tonight in Bigg Boss 12, the stakes are going to be pretty high for the contestants. In these three weeks, we have seen the housemates go through a roller-coaster ride of emotions, tasks, strategies, blame-games, friendships and betrayal. And anyone leaving at this point of time, would leave behind a void in the house.
After yesterday's power packed episode featuring Govinda, it's time for the country's favourite, Bharti Singh, to enter the house and to take us through some laughter rides. Bharti conducts a Bigg Boss House' Got Talent. While Bhajan maestro Anup Jalota showcases some of his beautiful renditions, another singer of the house, Deepak wasn't left behind. Deepak too, sang few catchy songs and entertained the housemates.
In the face-off between the ladies in the house, Nehha Pendse stunned everyone with her sensuous dance moves and Jasleen with her seductive moves with Anup Jalota.
Let's see what more fun and bonanza will we get to see in tonight's episode.
Live Updates
2018-10-0722:15 (IST)
Shocking! Anup Jalota bids adieu, Jasleen decides to stay
In a shocking turn of events, Jasleen has chosen not to leave the house and stay intact. Anup Jalota bids adieu to the house.
2018-10-0722:00 (IST)
Anup and Jasleen receive maximum votes?
Salman gives Anup Jalota and Jasleen a chance to choose one amongst themselves who would leave the house. Whether it is one of Salman's prank or the reality; wait a few more minutes to find out.
2018-10-0721:57 (IST)
Salman and Bharti's romance continues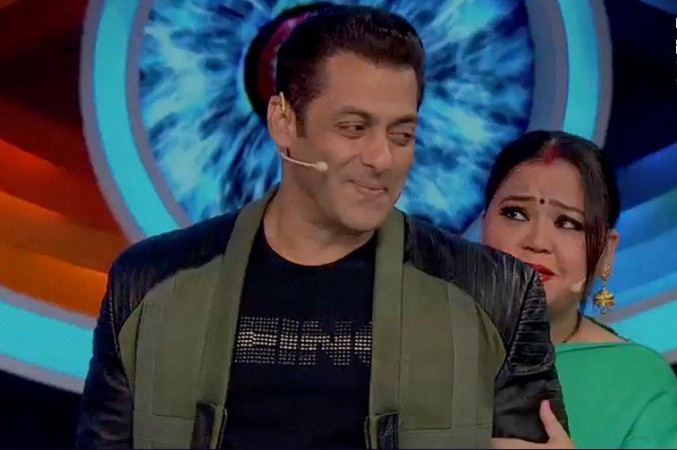 2018-10-0721:54 (IST)
Proof!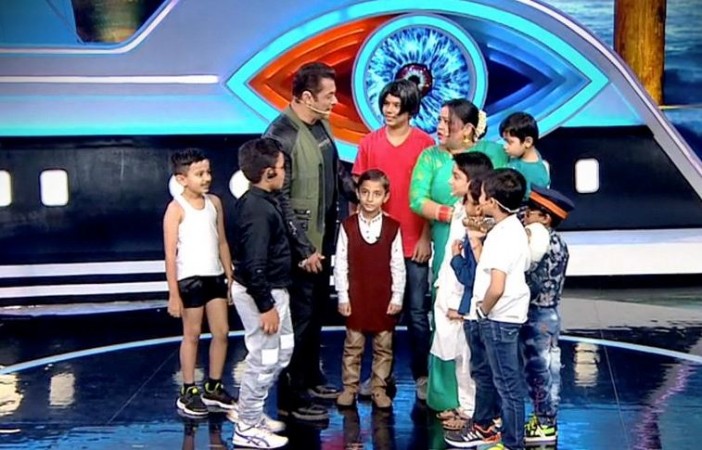 These kids are a living proof of Bharti and Salman's relationship
2018-10-0721:52 (IST)
Bharti or Mrs Khan?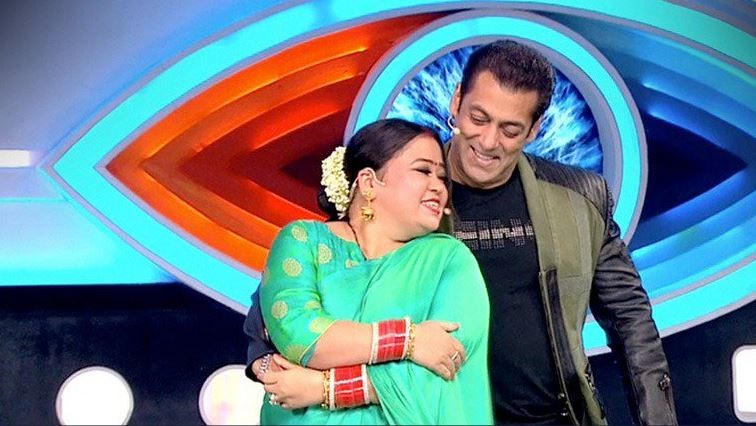 Bharti introduces herself as Mrs Salman Khan
2018-10-0721:49 (IST)
Sreesanth gets emotional
Sreesanth left teary eyed after watching a video clip from his wife, Bhuvneshwari and his two kids. She advises him not to be too emotional and make fond memories.
2018-10-0721:44 (IST)
Still can't get over Jasleen's fiery performance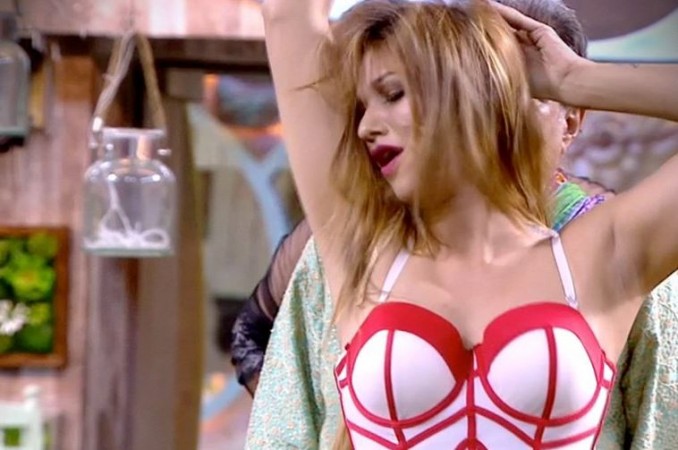 2018-10-0721:35 (IST)
Karanvir wins!
With a fiery performance, Karanvir wins the sultaani akhaada!
2018-10-0721:32 (IST)
Karanvir wins verbal akhaada
With maximum votes, Karanvir wins the first round of verbal akhaada
2018-10-0721:30 (IST)
Deepak vs Karanvir in Sultani Akhaada!
It is time for a fight-off between Deepak and Karanvir in sultaani akhaada
2018-10-0721:28 (IST)
Time for some fizzy sawaal!
The fizzy caller asks Dipika why she didn't inform Nehha about the things Sreesanth had said behind her back.
2018-10-0721:25 (IST)
Salman ready to bajao band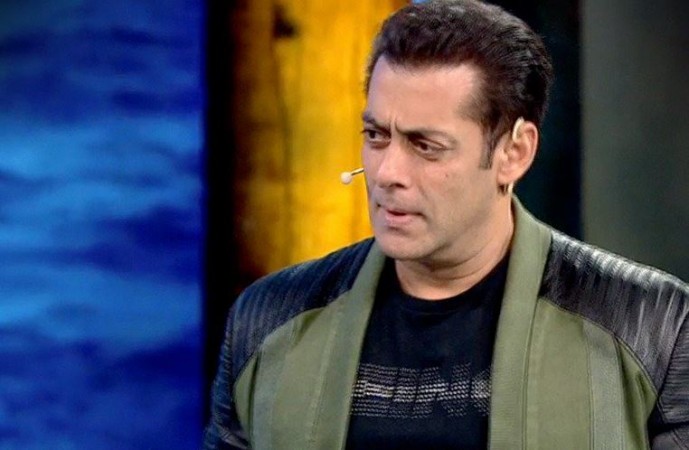 Salman is ready to bajao some band of the housemates
2018-10-0721:23 (IST)
Bharti's on fire!
Bharti has put the house on fire with her hot-hot moves!
2018-10-0721:21 (IST)
Anup Jalota turns into Jasleen's pole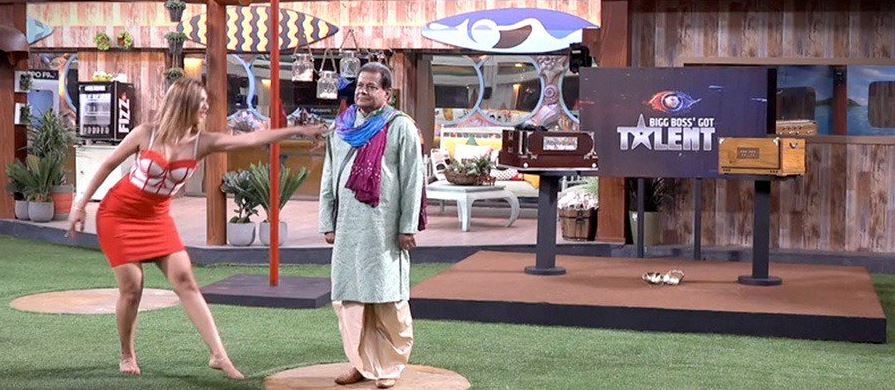 Will Jasleen be able to seduce Anup Jalota with her moves?
2018-10-0721:19 (IST)
Woah! Nehha's sensual pole dance!

Nehha's sensuous performance has raised the temperature within the house
2018-10-0721:17 (IST)
Anup wins heart!
Anup Jalota wins in the face-off
2018-10-0721:13 (IST)
Anup Jalota and Deepak's face-off
Who will win the singing face-off between Anup Jalota and Deepak Thakur?
2018-10-0721:11 (IST)
Bharti and Anup's romance!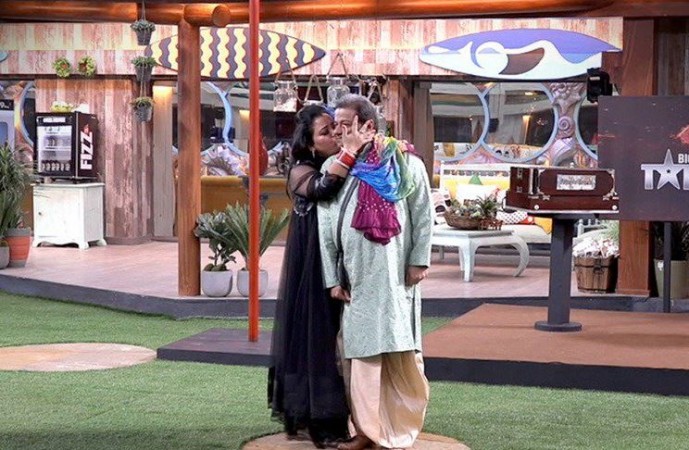 Jasleen - what's cooking between Bharti and Anup Jalota?
2018-10-0721:08 (IST)
Bigg Boss' Got Talent!
Welcome to Bigg Boss' Got Talent!!
2018-10-0721:06 (IST)
Bharti's in the house!
Bharti is in the house to bring the house upside down!
2018-10-0721:05 (IST)
Jag ghoomeya!
The night has turned magical with Salman crooning Jag Ghoomeyaaa...!!!
2018-10-0721:02 (IST)
Salman's voice makes jag ghoomeya!!!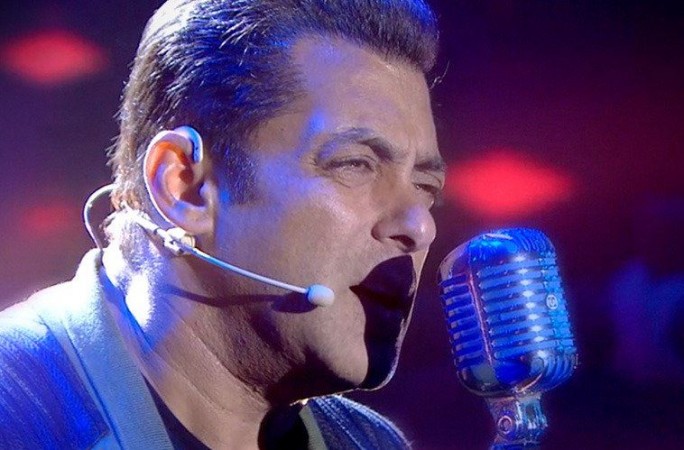 Tonight's weekend ka vaar begins with a dhamakedaar performance by Salman Khan