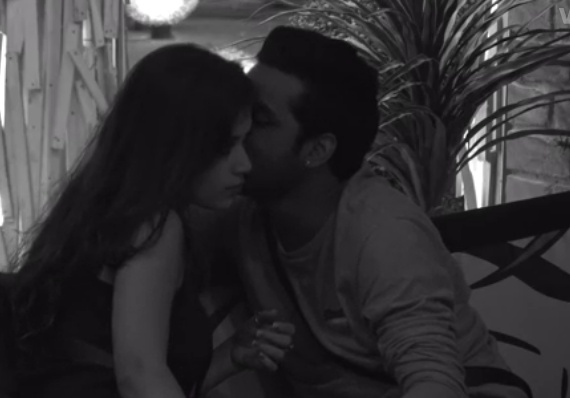 Apart from fights and tasks, Bigg Boss is also popular for love stories. The lovebirds on Season 11 are Bandgi Kalra and Puneesh Sharma, who have come quite close — in a very literal sense!
Puneesh and Bandgi's relationship is going quite strong in the house. They seem so in love that their intimate moments have been witnessed on the show.
The in-house couple is being called "cheap" for getting intimate on national TV. Many have criticised the channel as well for telecasting Puneesh and Bandgi's cosy moments.
ALSO READ: Bigg Boss 11 EXCLUSIVE: Varun Sood on Benafsha Soonawalla-Priyank Sharma, 'It's not a big deal, I trust her'
Host Salman Khan warned the couple on November 12: "Your parents are also watching this show so you have to be very careful of what you want to show on TV. Be very careful what are you displaying on national television."
To which Puneesh replied: "We'll take care."
And now, one of the uncut scenes titled "It's only you and me" has appeared on the Voot website on Monday, November 13, and shows the couple talking dirty!
Puneesh asks Bandgi to remove her shorts, Bandgi agrees and says she will unbutton it for him, and the conversation goes ahead. (CLICK HERE to watch the video)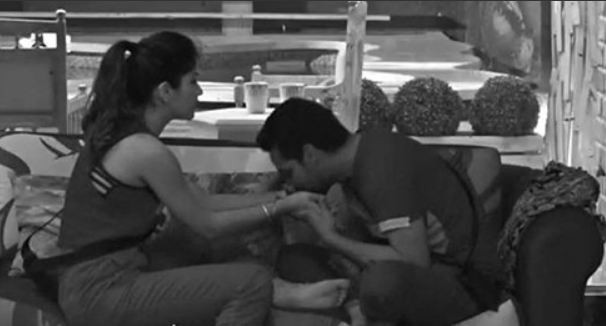 Bandgi Kalra had made a shocking revelation on the on Weekend Ka Vaar episode: She said she had broken up with former beau Dennis Nagpal as he had suggested sharing her with his close friends. The confession became a big topic of discussion inside the house.
The Delhi-based producer maintains that he never said anything close to the "share" term nor ever cracked a joke along similar lines.
Upset with his image being tarnished, Dennis told a website that he has been advised by friends to file a defamation case against Bandgi.