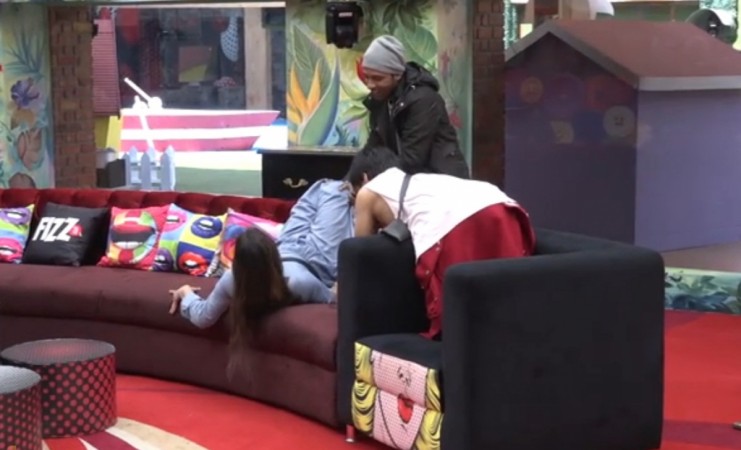 Shilpa Shinde almost suffered a wardrobe malfunction when she was in deep conversation with foe-turned-friend Vikas Gupta and Puneesh Sharma in the Bigg Boss 11 house.
It so happened that Shilpa was leaning back against a saggy sofa while discussing her love for non-vegetarian food with Vikas and Puneesh in the lobby. As the conversation progressed, Shilpa, who was wearing a long flowing skirt, lost her balance, fell on the sofa and started slipping to the ground with her feet going high towards the roof.
While Shilpa was crying for help, Vikas and Puneesh, who were seated near her, used their reflexes to save the actress from an "oops" moment in the house.
Shilpa laughed at the goof-up and thanked Vikas and Puneesh for saving her honour on national television, and resumed the conversation.
Later, Shilpa was seen discussing her motion sickness and both she and Vikas talked about experiences with their personal drivers.
Shilpa and Vikas, who were the worst of enemies inside the house right from the beginning of the show, are now on good terms. They were seen engrossed in conversation about Marathi actors and actresses and how they possess a natural talent, which is quite rare in the entertainment industry.
Meanwhile, Shilpa Shinde and Arshi Khan, who used to be good friends, have now turned bitter enemies inside the house. In the last couple of episodes, the two have been shouting at each other over tiny issues.