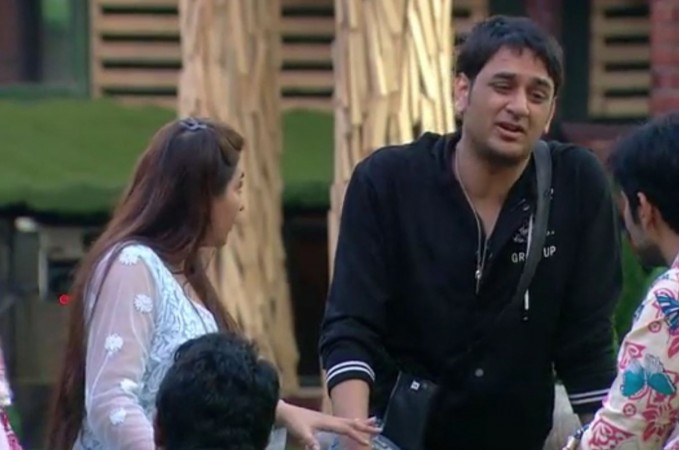 Just when Bigg Boss 11 viewers thought that the war between Shilpa Shinde and Vikas Gupta got over, some major arguments between the two have taken place during the recent luxury budget task.
Vikas despite winning the task was chosen as one of the worst performers and eventually locked in jail.
Bigg Boss 11: Vikas spills details of Prince-Yuvika's wedding; here's what the actress has to say [VIDEO]
If this was not enough to make Vikas furious, Shilpa along with Akash Dadlani have continued to provoke him while he was in the jail. Unable to take it, the TV producer decided to quit the show. He somehow escaped the jail and tried to flee from the house but was stopped by Bigg Boss and called inside the confession room.
He was even ready to pay the penalty of Rs 2 crore for breaching the contract.
While he was calmed down by Bigg Boss and sent to the jail once again, all hell broke loose when Shilpa and Akash still continued to instigate him, leaving Vikas extremely frustrated.
In the upcoming episode's promo, Vikas is seen escaping the jail again and climbing the roof to find a way to exit the house.
While viewers must be eager to know if Vikas managed to finally escape from the house, a Bollywood Life report said that he is still very much inside the house.