Priyank Sharma who was asked to leave Bigg Boss house by Salman Khan because he pushed Akash Dadlani reached Mumbai on Thursday and spoke to media.
In an interview with Indian Express, he shared: "I know the way I dealt with it wasn't the best one but my moral values were right. People have been abusing each other in the dirtiest of expletives, making fun of someone's sexual orientation.
"And then there are people like Arshi Khan and Shilpa Shinde, who pushed and provoked housemates, in the worst possible way. There were days when we couldn't sleep because of their psychotic behaviours. Thus, I am not apologetic about standing up against that. Someone had to take a stand,"
"As per the grapevines, apart from Vikas I am also dating Hina and Benafsha. I am in too much demand it seems. But on a serious note, it's all nonsense and complete rubbish. Please don't pay heed to these rumours."
"I was on a vacation of three to four days in Lonavla and I am certainly not going inside the house."
Talking to Firstpost, he said: "I didn't gel with Arshi (Khan) who is spreading too much negativity. Shilpa has a problem, she has a split personality and her focus is only on Vikas. Puneesh, Akash, both have double standards."
Talking to TOI, he said: "Oh My God...Shilpa Shinde is a psycho and she herself accepts that."
During his live chat on Facebook, on being asked if he was expecting to come out so soon, he said: "Obviously not. I didn't expect that. I thought that I will be inside the house for not 105, but 205 days."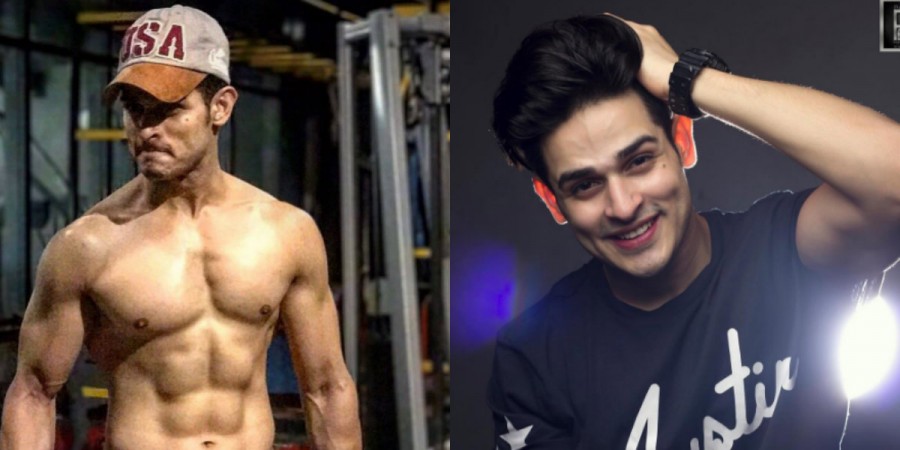 If someone can have genuine friendship inside the house, he said, "Of course, why not? See it's a game. And it's a healthy game that you have to play positively. So there can be genuine friendships, but you have to look at the game also."
To conclude, he said, "I just want to say this to my fans. When I got evicted, Salman bhai was really disappointed, but at the same time, he supported me. I was really sad that I came out in the first week, but then I got one army. People all over from India are supporting me. And it's commendable. Thank you so much guys. Because of all of you, I am not feeling bad about my eviction. In fact, I feel that I have earned you guys and won hearts."