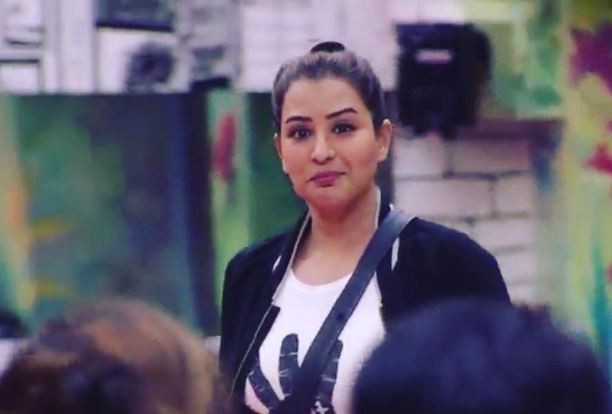 Shilpa Shinde has been one of the most talked about contestants inside Bigg Boss 11 house. Now an unseen video has come up on Voot where the TV actress is seen talking about marriage and one-night stand.
One Twitter handle shared the unseen video with the caption, "Voot unseen video Shilpa's take on one night stand".
The clip shows Shilpa, Sapna Chaudhary and Sabyasachi Satpathy having a candid conversation while cooking.
Did you know about Bigg Boss 11 contestant Shilpa Shinde's rumoured sex MMS scandal?
When Shilpa said that everybody in her family had love marriages, Sapna asks her when she would get married. Shilpa tells her that she wouldn't get married. She ends the sentence with some cuss words.
But the funniest part of the video is when Shilpa defines a one-night stand is. "Ek raat masti ki, dusre din bhul jayo (enjoy one night and forget the next day)," she says when Sapna asks her to explain the concept of one-night stand.
Dhinchak Pooja, the youngest Bigg Boss 11 contestant, was also there and keenly listening to them when the conversation took place.
Referring to the keen listener, Sapna jokingly says that Pooja would answer that she learnt "bohot kuch" (quite a few things) when her mother ask her what all she learnt from the house, once she return home after Bigg Boll 11.
Watch the unseen video here:
Shilpa's objections to the idea of marriage could be attributed to her past experiences. The actress was once engaged to TV actor Romit Raj, and was supposed to get married. However, the wedding was called off just a month before the date because of personal issues.
"I had left everything because of my marriage. As a girl I know what my responsibility towards my husband and his family is and I used to do everything according to his will. I kept all his family members in mind but he still expected more from me," Shilpa had told a publication earlier.
"My wedding preparations were done, my wedding outfit was ready, I had even bought my jewellery and the cards were also printed. It is very sad that I had to call off my marriage one month prior to the actual date. But I feel it is a wise decision and I am very happy that at least now I won't have to make adjustments for each and every single thing. I will now be able to take my own decisions," she had explained.