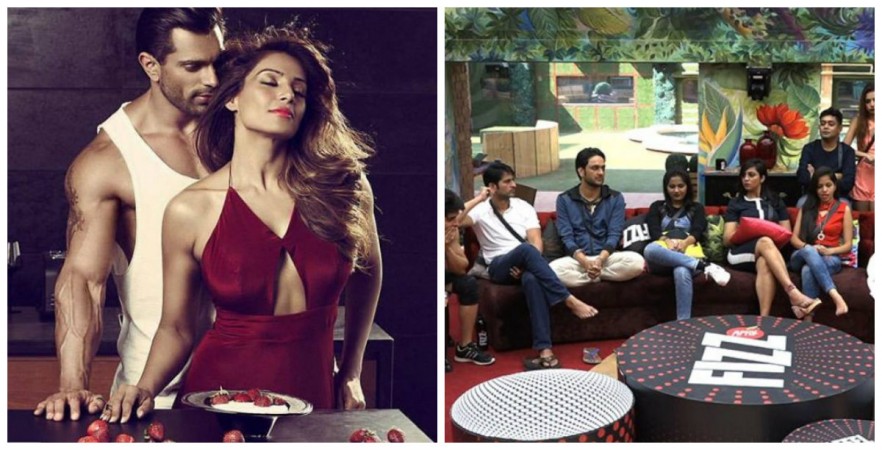 Apart from all the drama that is keeping the Bigg Boss 11 audience entertained, a sizzling condom ad featuring Bipasha Basu and Karan Singh Grover that used to pop up during the show also used to add spice to it. However, the ad has reportedly been removed from the show now.
According to SpotboyE, host Salman Khan took the decision to remove the condom ad during Bigg Boss 11 as it is believed to be a family show. The report stated that Salman felt the ad as inappropriate as the show is watched by families and kids as well.
Although the condom ad encourages safe sex, Salman is of the opinion that it is not appropriate for the minors who are regular viewers of Bigg Boss 11. The makers of the show readily accepted Salman's suggestion, and the ad is no longer aired during the show, the report added.
Earlier, it was observed by some of the viewers of Bigg Boss 11 that every time Puneesh Sharma and Bandgi Kalra would get cosy on the show, the condom ad would pop up at the bottom of the screen.
Many of the viewers had shared the same observation on social media, making fun of the two love birds. However, looks like the ad would no longer distract the audience.
Meanwhile, Bigg Boss 11 has been witnessing a lot of hullabaloos these days. Every day, new fights and controversies are triggered inside the house.
The latest was a fight between Akash Dadlani and Puneesh Sharma. The two fought over the captaincy, and it went so far that the two friends turned foes instantly. Bigg Boss 11 is expected to witness many such incidents in coming days.