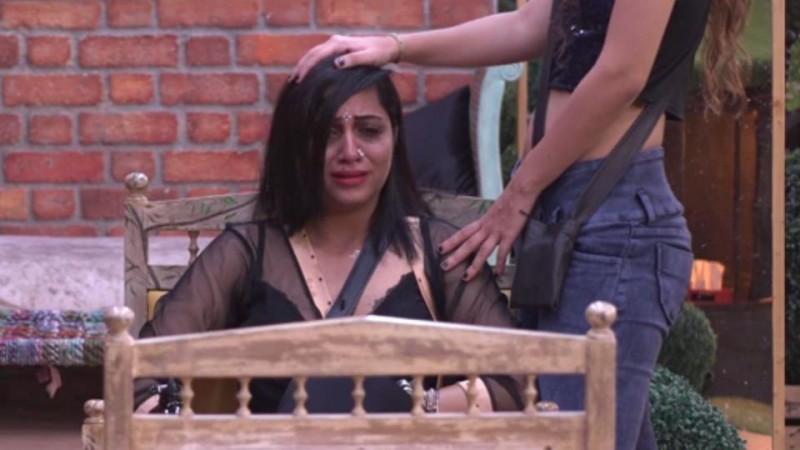 Priyank Sharma's re-entry in the Bigg Boss 11 house was a big explosion that knocked fellow contestant Arshi Khan off her feet when she got into a ugly scuffle with Sapna Choudhary on Friday.
The former Splitsvilla 10 contestant told Sapna to use the phrase "Pune and Goa" against Arshi, which stunned the latter who broke down on the show.
Apparently, Priyank meant to reveal Arshi's darkest and dirtiest scandals, which she has been trying to hide.
She asked Priyank why he was trying to reveal details about her personal life on the show, after which she started crying. But what are the "Pune and Goa" scandals? Read on to know the details.
Arshi was suspected to be part of a flesh trade racket in Pune in October 2016, according to the Indian Express.
As per a report in Pune Mirror, Arshi was caught in a raid by the Pune Police who alleged that she was in the city for prostitution with two of her agents who were said to be soliciting clients on her behalf.
The cops also claimed they recovered used and unused condoms from her room during the raid. While the men were jailed, Arshi was sent to a rescue home, from where she fled.
As for the Goa incident, Arshi was arrested by the Goa Police from a five-star beachside hotel for prostitution, according to enewzhub.com. The report further stated that she flew back to Mumbai after convincing the cops that she was innocent.
While Bigg Boss 11 viewers witnessed the entire drama in the episode, Arshi's publicist Flynn Remedios said he would take legal action against Priyank Sharma, Sapna Choudhary and others for mentioning these incidences on national television.
"Filing FIR/criminal complaint against Bigg Boss 11 contestants, Priyank Sharma, Sapna Choudhary, Colors, Endemol, today under various IPC provisions concerning the dignity of a woman in legally privileged and protected cases. Colors and Endemol are accused/guilty of permitting telecast of legally privileged/protected and subjudice court matters including the right to prevent or avoid self-incrimination by accused or victim woman and using it for TRP and financial gain, [sic]" he was quoted on Saturday, October 28, as saying.