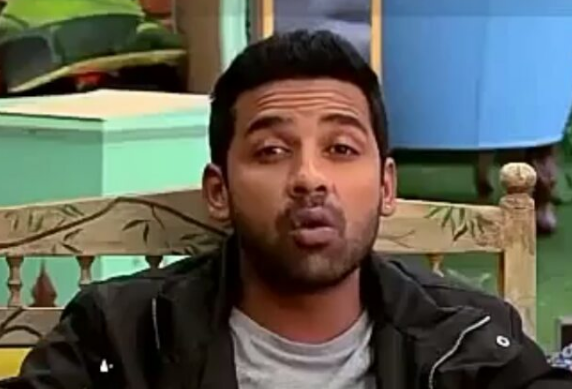 Puneesh Sharma's insensitive joke has left the fans furious. In one of the unseen videos on Voot, the men of the house – Puneesh Sharma, Hiten Tejwani, Vikas Gupta and Priyank Sharma – were seen discussing the luxury budget task.
Talking about Luv Tyagi here whom Puneesh tortured a lot and cut his hair said: "I used all the protection. But things turned wild and it looked like raping with a condom on, but it tore (laughs)."
A fan shared a clipping on Twitter captioning it as: "Puneesh : Yeh Jo Rape horaha tha is with Condom tha, but beech mein phat Gaya tha.. Such a shameful words, making joke of Rape and Celebs like Vikas,Hiten and Priyank didn't stop him from uttering nonsense.. Is this entertainment? [sic.]
Really? How can you say that Puneesh? And why did no one stop him when he was saying that? Vikas Gupta surely did 'Tsk Tsk Tsk' and closed his ears but the other two was giggling on the joke!
Mr. Puneesh Sharma, you really need a psychiatrist. The nominations of this week include Luv Tyagi, Puneesh Sharma and Bandgi Kalra. And after reading this comment, we really hope Puneesh Sharma gets evicted! Had there been any women in that discussion, this comment would have never come up.
We wonder what Salman Khan has to say about this – or will this topic be avoided?
Talking about the activities going on in the house, Vikas Gupta is the new captain. Arshi Khan and Shilpa Shinde's friendship has turned sour. Bandgi Kalra and Puneesh Sharma's relationship is going strong. Priyank Sharma continues to miss Benafsha Soonawala and Hina Khan has surprisingly made no weird comment in the past few days!